With McCutchen playing like an All-Star, Bucs are back as contenders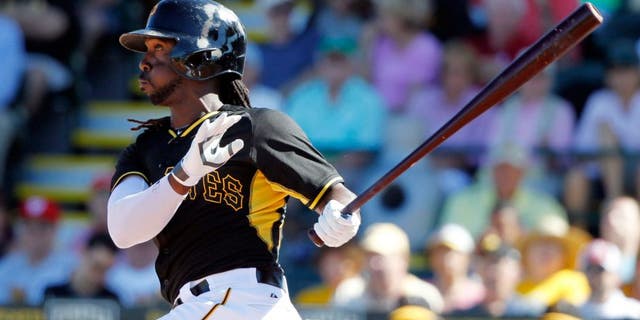 The Pirates open a four-game series Thursday with the Washington Nationals, a series that could be well be a playoff preview.
The Nationals know the Pirates are again a formidable foe, playing better than the group they swept in June and far-and-away better than the team that followed their superstar's early struggles.
But now that Andrew McCutchen is back to playing his joyful, no-holds-barred style of play, he and the Pirates are soaring, sporting the National League's second-best record behind only their NL Central nemesis St. Louis Cardinals.
"That was the first real hole he's stepped in," right-hander A.J. Burnett told the Washington Post of McCuthen's early struggles. "But you know what? He didn't dig it. He didn't keep digging it. He stayed as calm as he could. I don't think he pressed one bit. I think he took his time and got his body where it needed to be where he could get back to playing like 'Cutch.'"
Early in May, McCuthen was down in the dumps and batting below .200, a miserable time for a former MVP. Now the smile, happy-go-lucky outfielder Pirates fans adore is carrying the Pirates toward another playoff berth.
Now McCutchen is playing like the All-Star he was last week for a fourth consecutive time, batting .291 with 12 home runs and team-leading .291. Meanwhile, the Pirates are 54-39 entering Wednesday's games, only behind the Cardinals in the NL and the Kansas City Royals in the American League.
The reason the Pirates are back is because McCutchen is back.
"I know what I'm capable of doing, even with a slow start," McCutchen said last week in Cincinnati at the All-Star Game. "It can be frustrating, but I'm not going to have pity on myself. I'm just going to keep going out and working, and know that my preparation and everything that I do that things are going to turn for me and change. I have played long enough where I'm not going to hit the panic button. Just do that Staples 'Easy' button and just ride it on out."
(h/t The Washington Post)
Photo Credit: Kim Klement-USA TODAY Sports