With Kill still resting at home, boss renews support and says school not 'looking at a Plan B'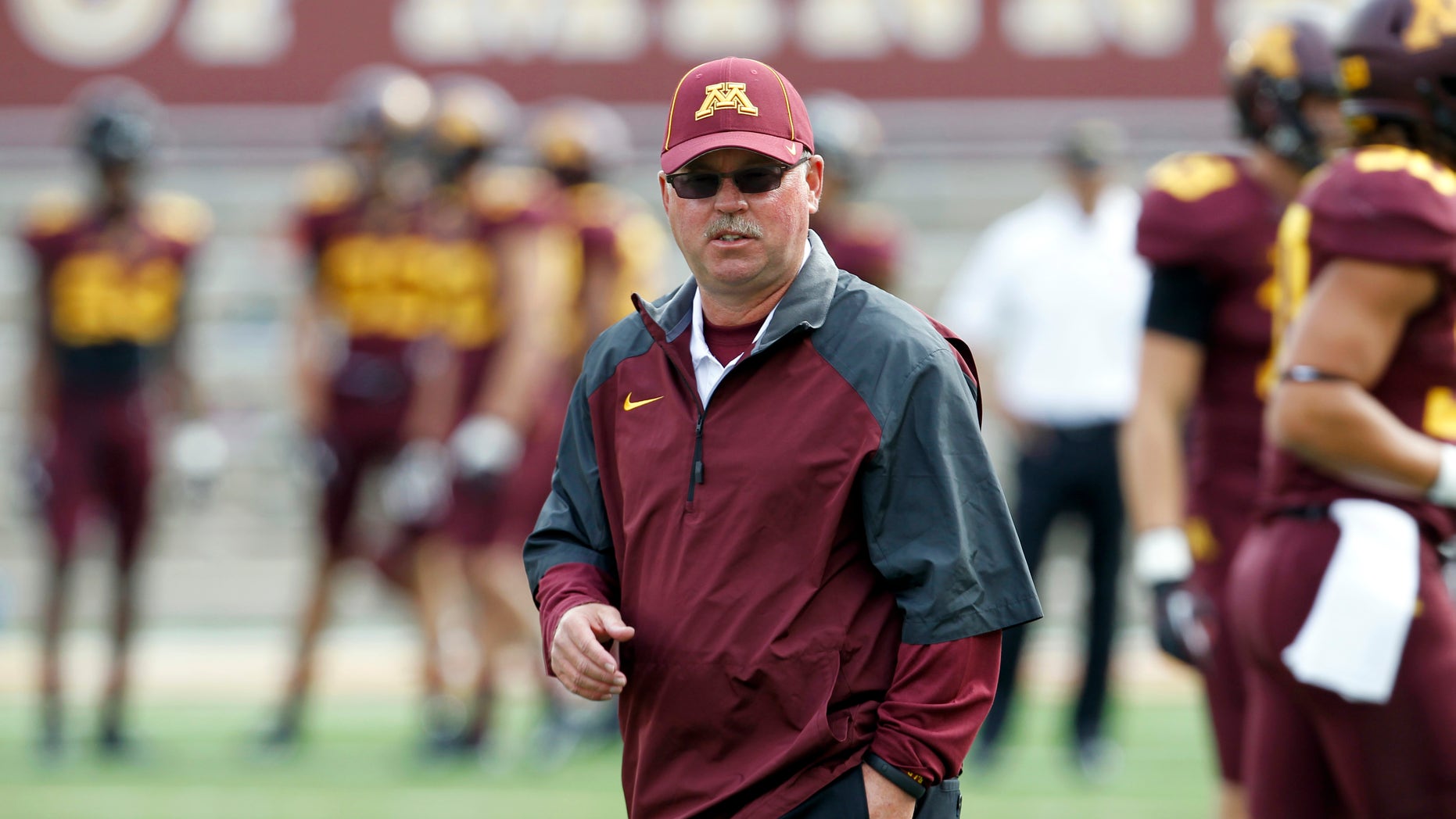 MINNEAPOLIS – Minnesota coach Jerry Kill has rested at home this week following a seizure that kept him from traveling to the game at Michigan.
Gophers defensive coordinator Tracy Claeys filled in for Kill on the Big Ten coaches' call with reporters on Tuesday. Claeys said there's no rush for Kill to return to work, with the Gophers not playing again until Oct. 19 at Northwestern.
University President Eric Kaler reiterated the widespread support at the school for Kill and his ability to handle the high-profile, high-pressure job while dealing with epilepsy. Kaler said in a phone interview on Tuesday with The Associated Press that the university is not "looking at a Plan B."
The Gophers fell to 0-2 in the conference with their 42-13 loss on Saturday.