With Jets heading into uncertain future, Sanchez and Revis want to stay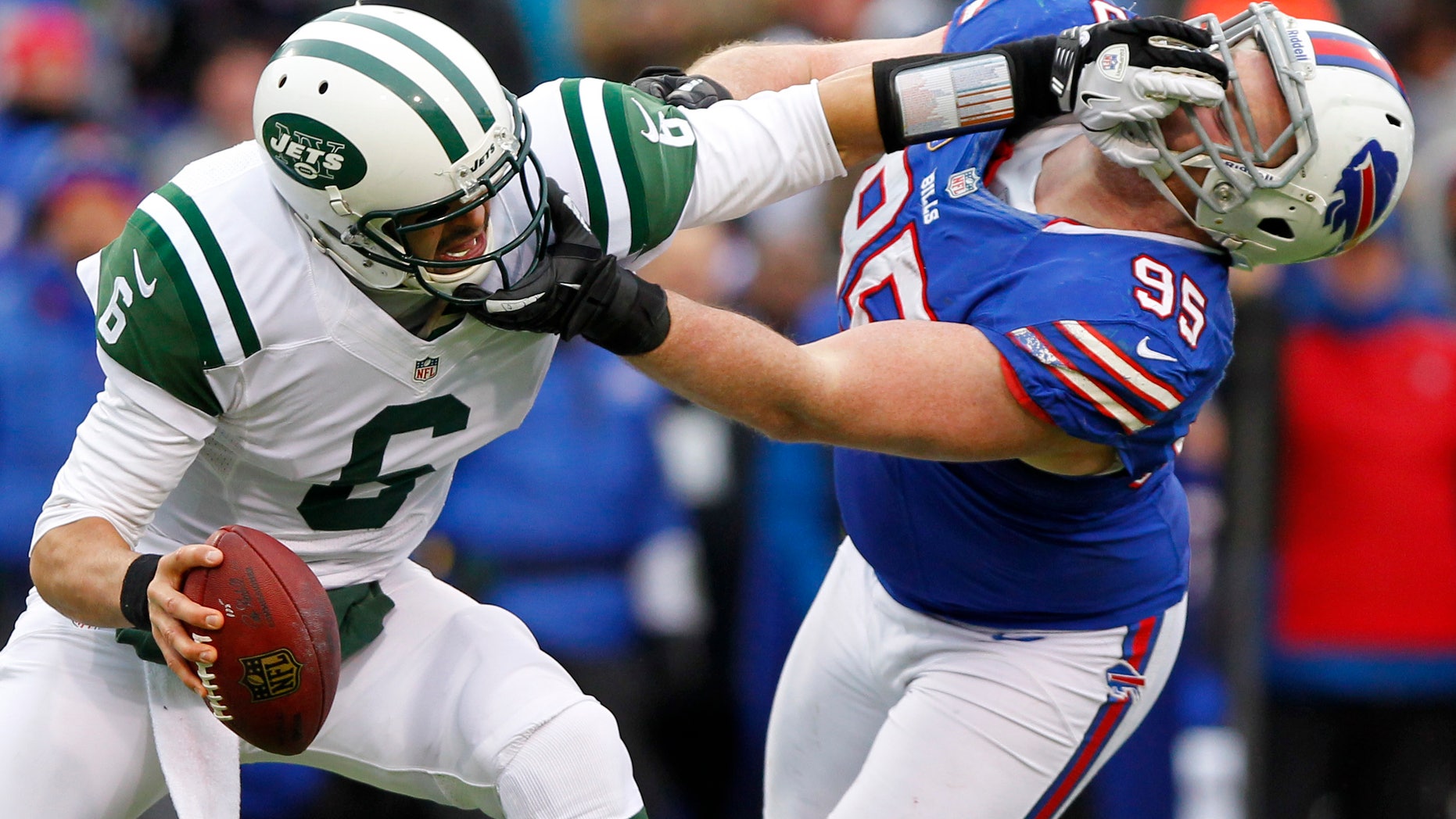 FLORHAM PARK, N.J. – Mark Sanchez wants to stay right where he is. So does Darrelle Revis.
The two players are among the New York Jets' biggest uncertainties heading into next season with Sanchez coming off a miserable year and Revis recovering from a serious knee injury while also having a sticky contract situation.
Sanchez says Monday that he "absolutely" believes he can lead the team as its starting quarterback and wants "another crack at this thing." The 2009 first-round pick threw 18 interceptions and was benched this season.
Revis missed most of the season with a torn knee ligament. He considered holding out of training camp because he was expecting a contract extension, but reported on time. With general manager Mike Tannenbaum fired, it's unclear if the team will address Revis' contract.
___
Online: http://pro32.ap.org/poll and http://twitter.com/AP_NFL