With France quarterfinal looming, Germany coach concedes his squad has room for improvement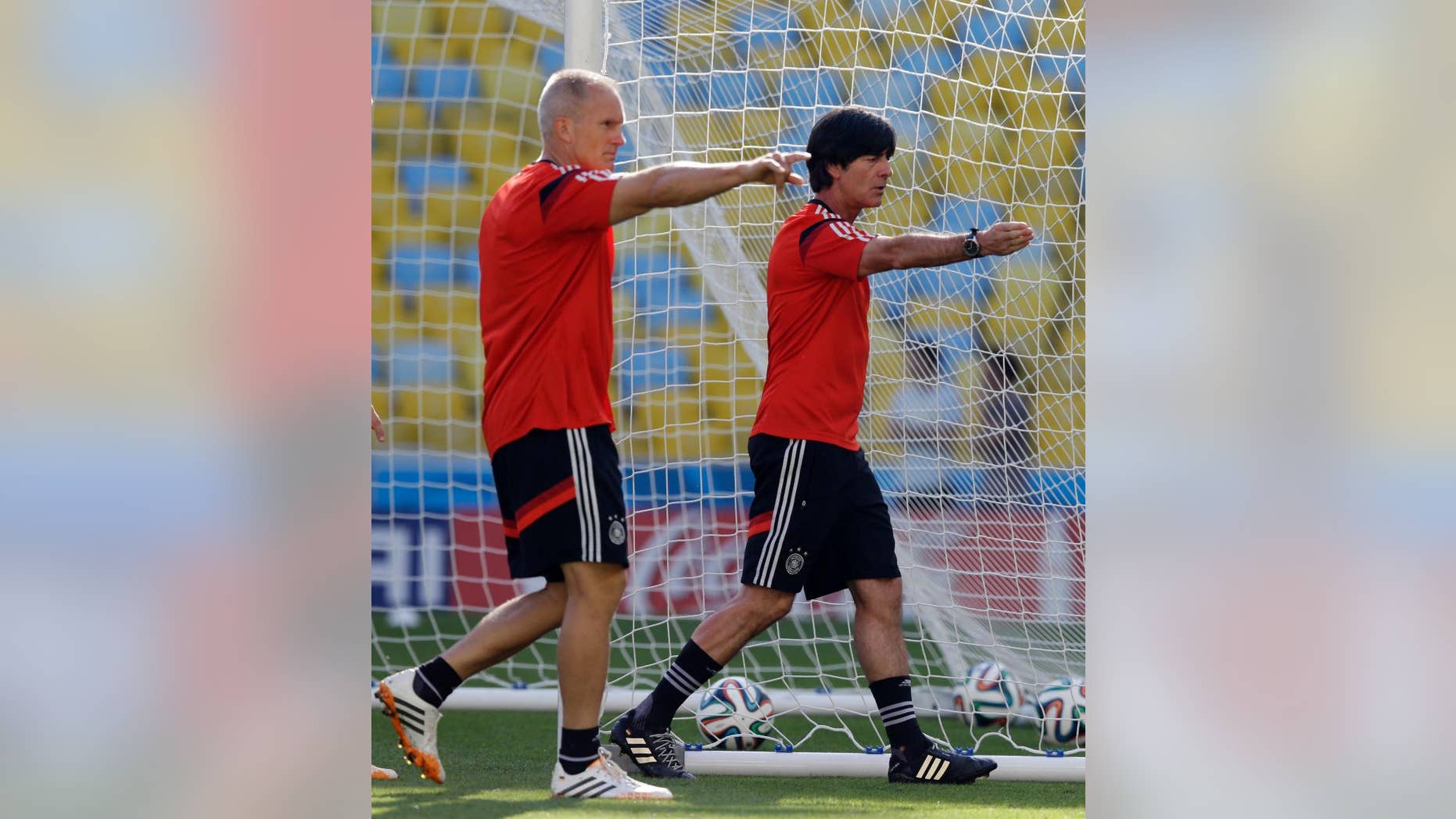 RIO DE JANEIRO – Germany coach Joachim Loew promised ahead of Friday's World Cup quarterfinal against France that the best is yet to come from his team.
While Germany looked impressive in a 4-0 win over Portugal in its opening match, the three-time champion struggled in its next games, being held to a 2-2 draw by Ghana, edging the United States 1-0 and needing extra time to beat Algeria 2-1.
Still, Germany is contesting its ninth straight World Cup quarterfinal and Loew says, "We have not yet delivered our best possible performance. ... It's not a computer game that is easily figured out."
While France is aiming to exceed expectations, Germany had loftier goals from the start.
Midfielder Toni Kroos says, "They want us to get the title. Anything else will be a defeat."