Will Kawhi Leonard be voted in as an All-Star starter?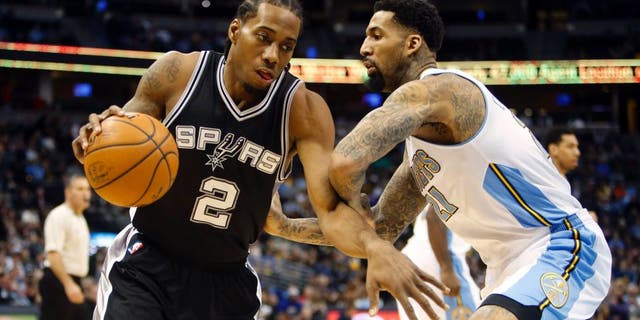 San Antonio Spurs forward Kawhi Leonard is arguably one of the league's five best players. He's obviously a destructive force on defense, but has lifted other parts of his game to a completely new level this year, with efficient scoring and one of the most lethal three-point strokes in the league.
But will he be voted in as an All-Star starter? It's tough to say, given the fact that Kobe Bryant is listed in the frontcourt, and there's seriously stiff competition for the other two spots.
Here's a closer look from the San Antonio Express-News:
Leonard leads the NBA in three-point percentage (he's still making half his shots in and outside the arc) and has transformed into the best player on a team that's 18-5. He deserves a spot in the starting lineup.