Why postponing tonight's race was a good call by NASCAR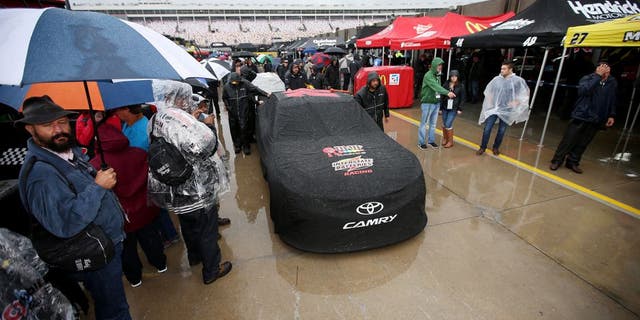 NASCAR and the Charlotte Motor Speedway did the only sensible thing they could do by postponing tonight's Bank of America 500 NASCAR Sprint Cup Series race, which will now run Sunday at noon ET.
The Drive for the Cure 300 NASCAR XFINITY Series race will then follow 45 minutes after the end of the Cup race.
While it's true that the forecast calls for the weather to clear in the Metro Charlotte area at some point tonight, getting to the track tonight would have posed a daunting challenge for many fans.
South Carolina was especially hard hit by Hurricane Matthew, which caused heavy flooding and huge traffic delays. Many roads are still impassible in the lowlands of that state.
CMS draws a lot of its fans from South Carolina and Georgia. Had the race been run tonight, thousands upon thousands of fans would not have been able to get to the track.
Doubtless, many will still miss the race on Sunday, but it won't be as bad as it would have been on Saturday night.
Is it ideal to run the race on Sunday? Of course not.
It will disrupt the plans of some, including fans who are traveling to the track from far away and need to be back at work Monday morning. The rain delay is bad news for them.
But given the alternative of trying to squeeze the race in tonight, delaying the Sprint Cup and XFINITY races until Sunday was by far the wisest available alternative: It will affect the race teams equally and should be the least onerous option for race fans.
See you at the track on Sunday.