Why did a Dallas Cowboy compare himself to Manu Ginobili?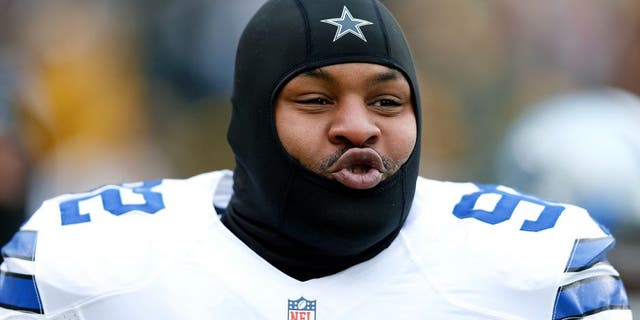 The Dallas Cowboys have a big game against the New England Patriots this weekend, and in it they'll see the return of defensive end Greg Hardy, who was suspended four games by the NFL for "conduct detrimental to the league" after he was arrested for assaulting his ex-girlfriend in 2014.
Hardy's return means someone has to hit the bench. That someone is Jeremy Mincey, who, when asked about the demotion, compared himself to one of the NBA's all-time greats, per The Dallas Morning News:
"I mean, shoot man, you're talking about somebody that half the country can't block," Mincey said. "I don't mind being [Manu] Ginobili. I really don't. I did it in Denver and I can do it here. "It's actually better for me for an older guy. I can get a feel of the game and actually watch and see how to attack opponents and then go in to handle as opposed to just jumping out there and not knowing what to expect, so it helps me out a lot."
Yes, Manu Ginobili accepted a reduced role off the bench because it helped make San Antonio the best basketball team they could be. This situation is different for obvious reasons, but good for Mincey to have a positive outlook on getting demoted.