Why Chip Hale thinks D-backs rookie Yasmany Tomas is struggling at plate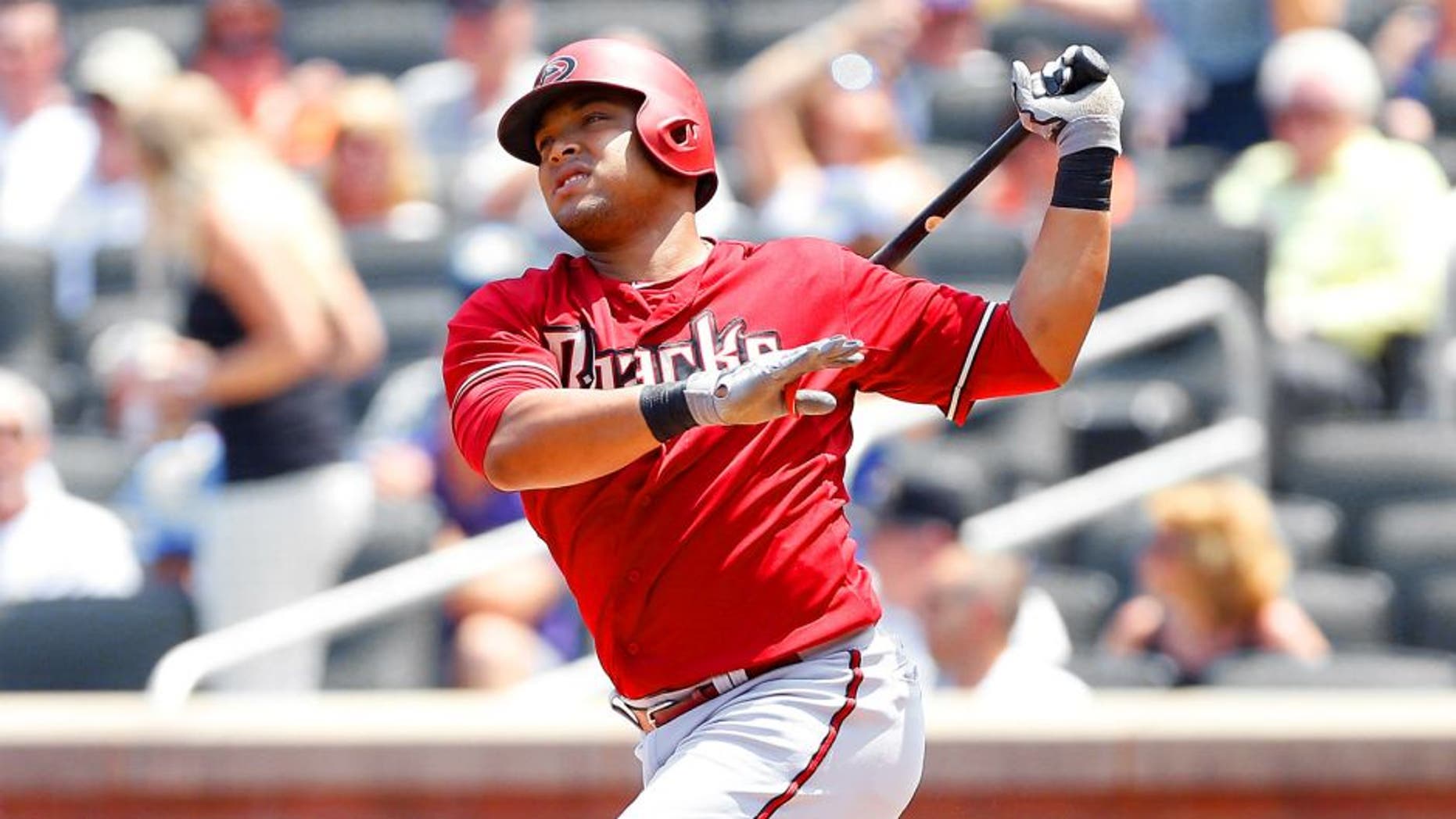 While Yasmany Tomas is having an impressive rookieseason, he's hit a standstill recently in the batter's box, and his managerthinks he knows what's causing the lull.
In his first 93 games in the majors, Tomas is hitting.296/.330/.425 with seven home runs and 42 RBI, figures that are by no meansworthy of scoffing at for a 24-year-old player in his first year facing thebest baseball players in the world for the first time.
However, Tomas has tapered off at the plate after beginningJuly with a laudable slash line of .319/.361/.440, hitting only .261/.276/.403with three home runs and 13 RBI since July 1.
Manager Chip Hale thinks he's has figured out what'skeeping Tomas in a rut.
"He's just swinging at the wrong pitches," Halesaid. "It's his approach. He's been talked to numerous times by numerouspeople -- our hitting people and Ariel [Prieto] translates it well -- thatcertain pitches that each pitchers throw are the ones he needs to lay off andhe's not doing that right now."
Although he's apparently aware of the root of hisshortcomings, Tomas hasn't been able to remedy his woes, and his numbers havebeen on a steady decline as a result.
"It's probably anxiety, trying to do something rightaway instead of saying, 'You know what, I can take a pitch here,' or 'I can layoff the pitch below my knees,'" Hale said. "He thinks he can hit themall and he does put them in play, unfortunately, some times."