Who's next? 3 candidates who could be the next Browns' head coach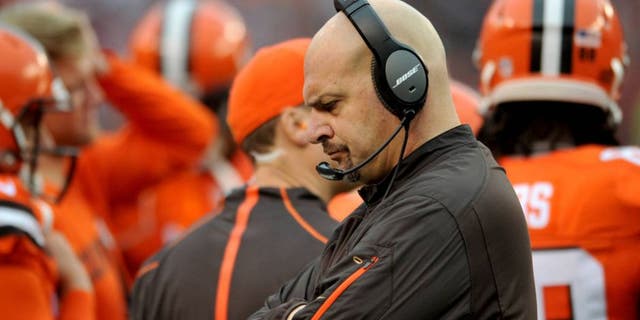 Cleveland is in search of its fourth head coach within the past five years following Sunday night's firing of Mike Pettine. General manager Ray Farmer was also relieved of his duties. FOX Sports Senior NFL Writer Alex Marvez looks at three replacement candidates who either should or could be on the Browns' radar.
Adam Gase
Besides the fact he is a hot name based upon his tenure as offensive coordinator with Chicago and Denver the past three seasons, Browns owner Jimmy Haslam's ties with two fellow University of Tennessee alumni work in Gase's favor. Gase is represented by Memphis-based agent Jimmy Sexton and worked well in Denver with Haslam's good friend Peyton Manning.
Chip Kelly
The Browns tried to hire Kelly three years ago only to get spurned when he instead signed with Philadelphia. Kelly's star is far more tarnished than when he left the University of Oregon. Kelly, though, is still a viable candidate if the Browns are convinced he can learn from the multitude of mistakes made with the Eagles.
Josh McDaniels
His roots in the area could make McDaniels intrigued about a return to Ohio if Haslam comes calling. McDaniels was born in Barberton, played football at Canton McKinley and went to college at John Carroll University long before becoming New England's offensive coordinator. What would be a coup for Haslam: swiping both McDaniels and Patriots personnel director Nick Cesario to run the team. Cesario also is Ohio born and bred along with being one of McDaniels' college teammates.