While Blackhawks aim to finish another foe, Wild prideful of success in hard situations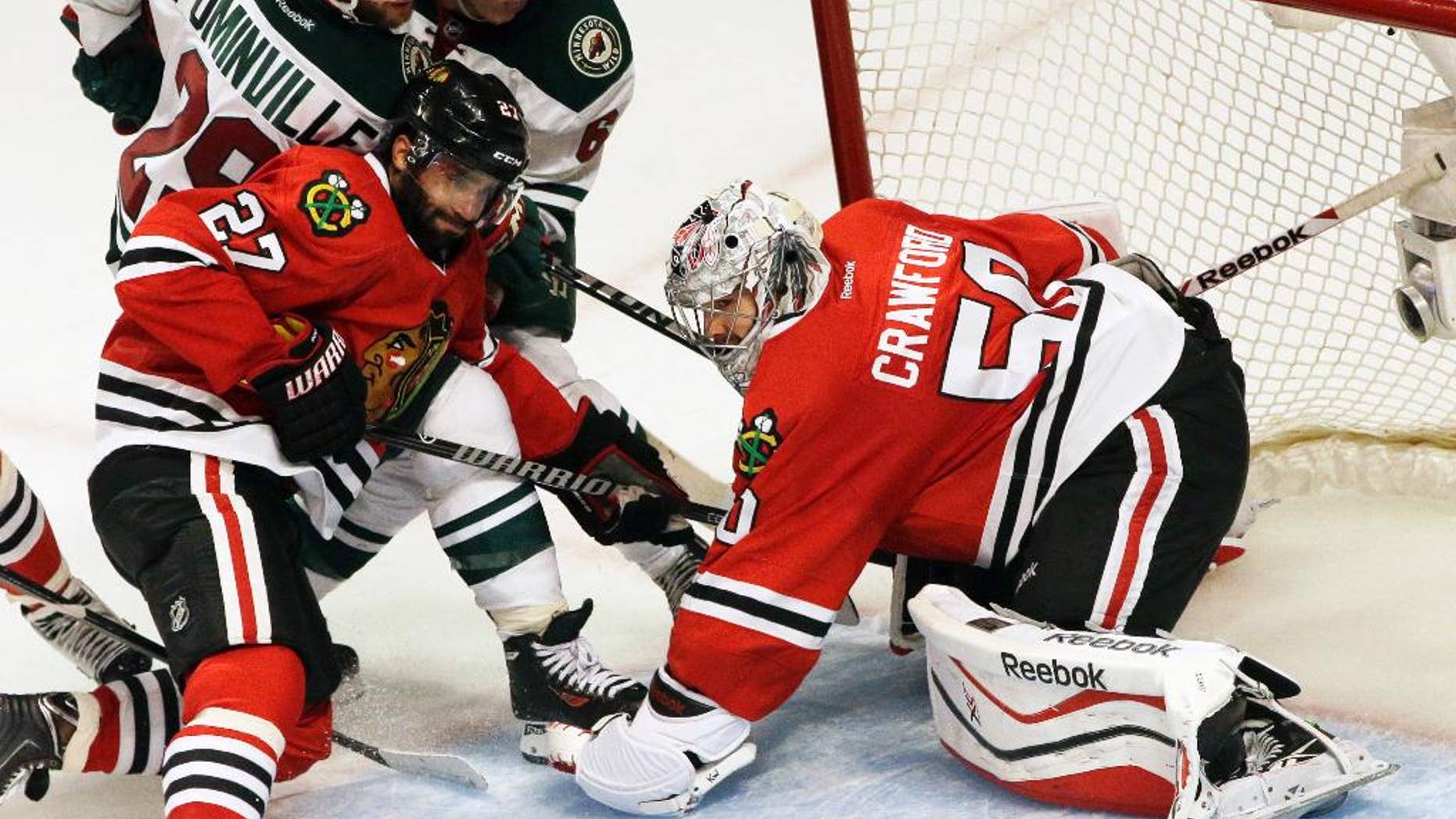 ST. PAUL, Minn. – The Chicago Blackhawks have been here several times before. Opponents on the brink of elimination against them have not fared well.
Since Patrick Kane and Jonathan Toews joined the team, the Blackhawks have not lost in any of the seven playoff series that were tied after four games. That's a 13-0 record in Games 5 and 6 of such matchups that were even at two each, including the Stanley Cup finals in 2010 against Philadelphia and 2013 against Boston.
The Blackhawks will test that perfect mark once more on Tuesday in Game 6 against the Minnesota Wild.