When tweets go wrong: Canucks offend own fanbase with well wishes for Blue Jays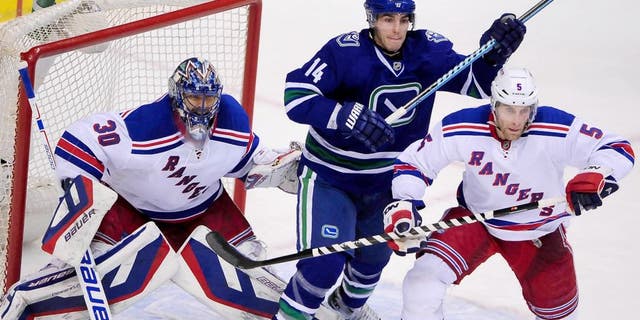 NEWYou can now listen to Fox News articles!
Canadian hockey fans draw battle lines during the NHL season between their seven NHL teams, but it is all One Canada as far as baseball is concerned -- or, it's One Canada until someone tries to bring hockey into the baseball equation.
The Canucks' social media team fell victim to the perceived Canadian camraderie on Thursday when the team tried to send well wishes to the Toronto Blue Jays, Canada's lone MLB team, ahead of the Jays' first playoff game in over two decades.
Vancouver's staff decided to send out a tweet warning the Blue Jays against "#RangerDanger", as the Jays will face the Texas Rangers in the ALDS and Vancouver had a bad experience with a different Rangers team -- the New York Rangers -- when the Canucks lost to the Rangers in the 1994 Stanley Cup Finals.
Vancouver has not won a Stanley Cup since, so the bad taste from that playoff series still lingers in many Canucks' fans memories. That much was evident from the responses to Vancouver's tweet, as angry fans called out the Canucks on the social media platform.
At least Vancouver fans can take solace in their current hockey team's 5-1 win over the Calgary Flames on Wednesday night. Oops.
MORE NEWS: Want stories delivered to you? Sign up for our NHL newsletters.