Wheel of Fortune contestant botches puzzle by giving the Patriots an extra Super Bowl win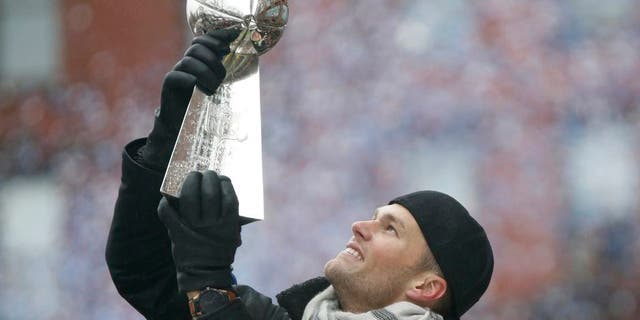 Scott was soexcited to solve the puzzle butcouldn't make the connection like Tom Brady to Wes Welker late in the fourth quarter of Super Bowl XLVI. Let's go to the tape:
Maybe that was the source of this Wheel of Fortune contestant's confusion -- misremembering those narrow defeats to the New York Giants in Super Bowls XLII and XLVI.
Or, maybe this contestant is clairvoyant or some time traveler and knows that the Patriots have already won Super Bowl LII after a 31-3 comeback or perhaps a wire-to-wire beatdown of the Dallas Cowboys. Time shall tell but the Patriots have certainly had a solid offseason and Vegas installed them as the heavy favorite to win the next title (which would be their sixth!) at 4/1.