What's to thank for Matt Harvey's newfound form?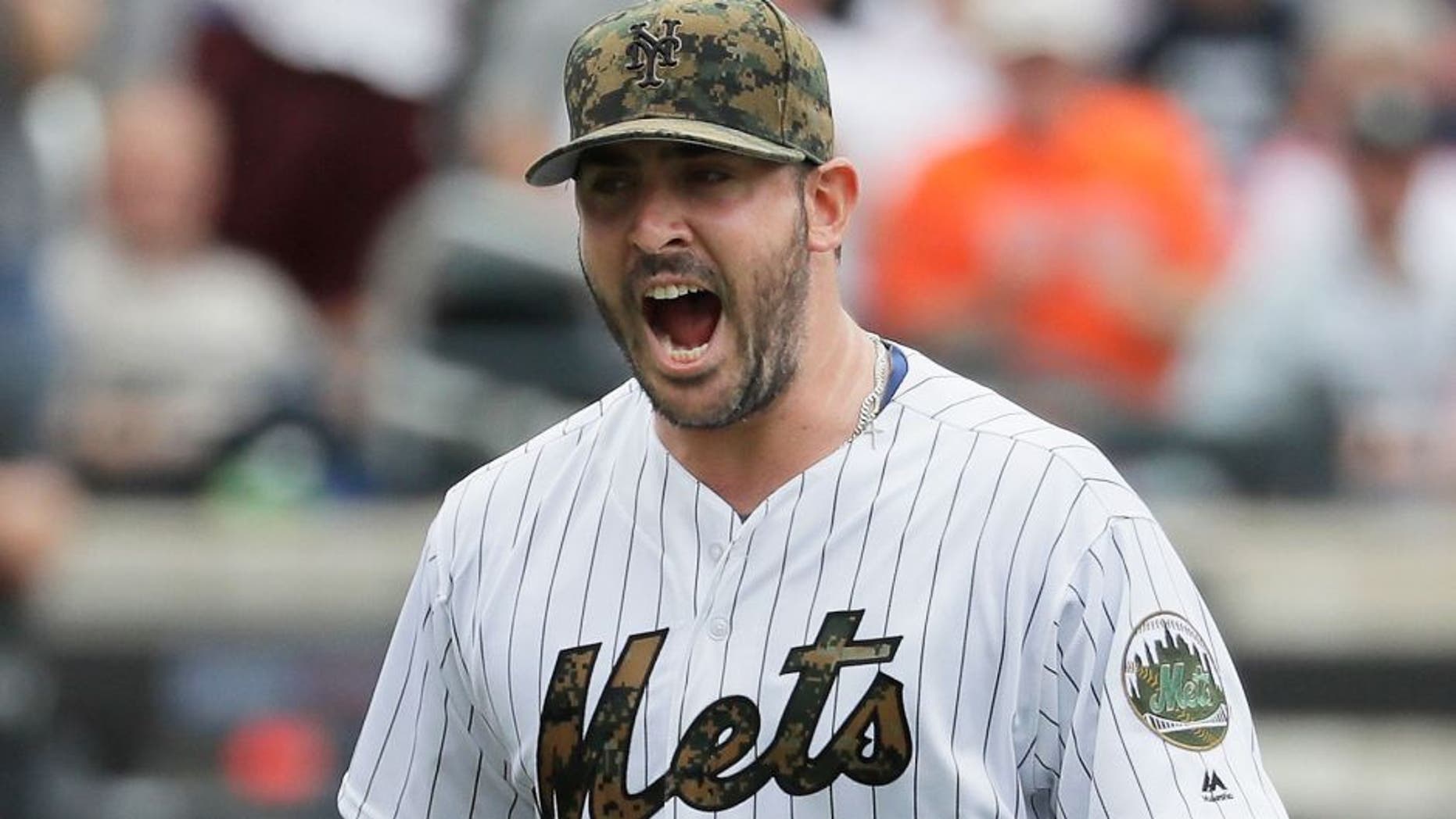 With his back against the wall, Matt Harvey delivered in a big way Monday afternoon for the New York Mets against the Chicago White Sox at Citi Field. Harvey was coming off the worst three-game stretch of his career (0-3, 10.80 ERA) and the pressure was on to keep his spot in the rotation.
Harvey's final line of 7IP, 2H, 0R, 1BB and 6K only tells a small part of the story. His fastball maxed out at 99.2 MPH, and according to Brooks Baseball, that's a number he has not seen in 25 starts dating back to July 20, 2015 vs. the Nationals.
It was not just the high fastball velocity that opened eyes, it was how well Harvey held that velocity throughout the game. He was still hitting 97 mph in the seventh inning and touched 95 with his 82nd pitch of the night.
So what changed?
In between each of his last two starts Harvey has been working on his mechanics. The goal in those sessions was to find a way to stay over the pitching rubber longer and maintain a consistent arm slot.
Balance is such a huge part of pitching, and the longer a pitcher can stay balanced over the pitching rubber the better chance he gives himself to best utilize his lower half to drive the ball towards home plate. When a pitcher does this correctly, he creates both angle and velocity. Harvey has strong legs, so the more he utilizes them the stronger his velocity will be on his fastball. An added benefit to using your legs properly is also less stress on the arm, prolonging fatigue and allowing a pitcher to get deeper into a game.
The change Harvey made was slight but impactful. He started separating his hands sooner (taking the ball out of his glove) which allowed him to get on top of his pitches earlier than in past games this season.
The early separation of hands meant Harvey was quicker to get to what is called the "power position" in the delivery, which combined with good extension allows for much later life on the fastball. Harvey's fastball had a lot of life and late movement on Monday, some of the best we have seen from him in 2016.
After Harvey's last start, I talked to Mets assistant general manager John Ricco who told me that the data the Mets studied on Harvey was positive. More specifically, increased extension and consistent arm slot were what the Mets liked. Based on that data and the progression he was making, they decided to keep Harvey in the rotation. He rewarded their loyalty by turning out his best start of the season. It was the first start this year where Harvey allowed no runs and completed seven innings.
A mechanical change is never an automatic recipe for success, and applying a change can take longer for some than others. Harvey certainly took a big step on Monday, most likely with his rotation spot on the line. The work is hardly over, but something as simple as getting the ball out of his glove earlier could be the key to Mets fans seeing the old Matt Harvey again.