What happens behind the scenes when a race is rained out?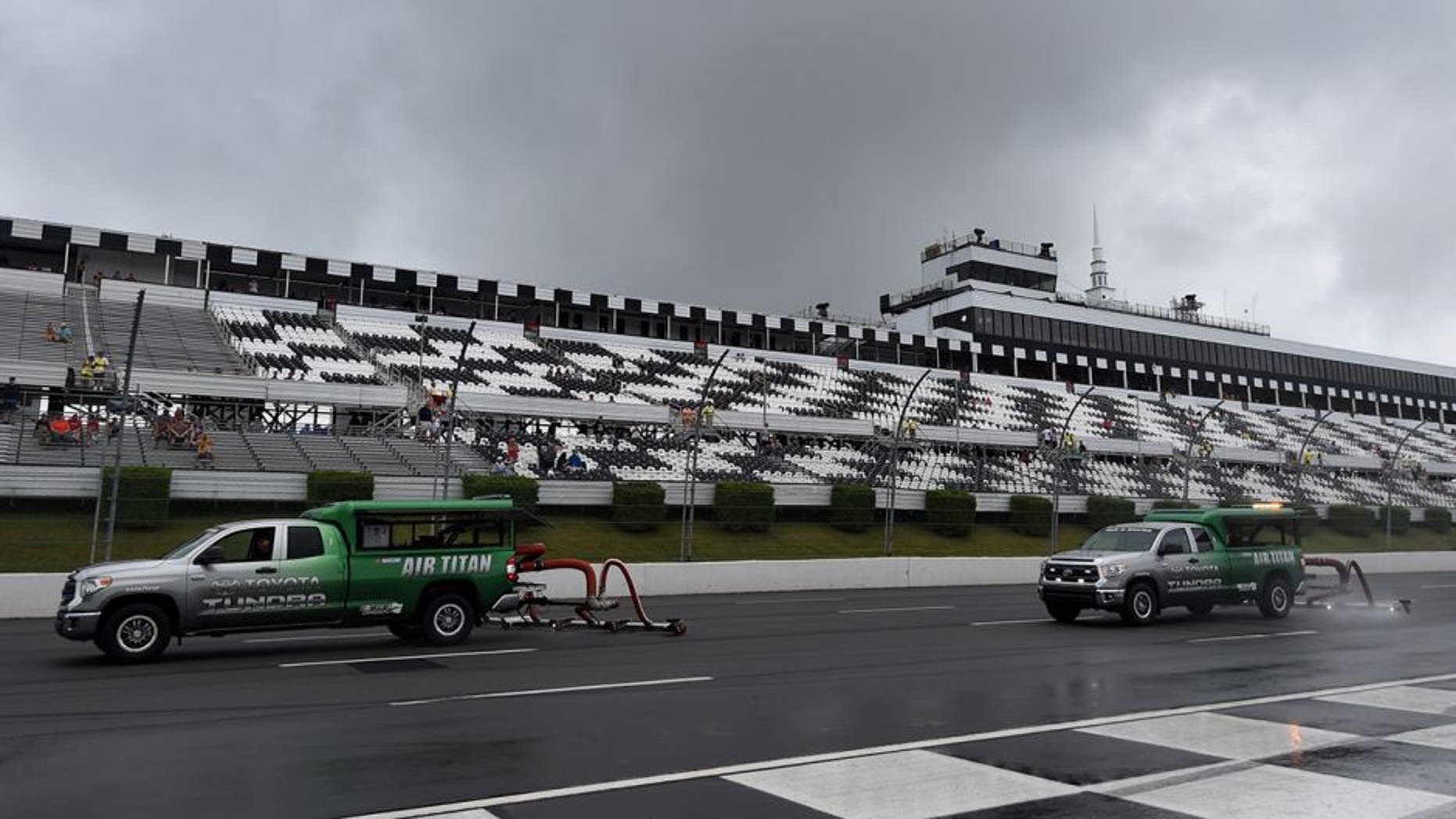 So what does the rainout of the Pennsylvania 400 at Pocono Raceway mean for the NASCAR Sprint Cup Series teams?
For this week's race, not a whole lot, actually.
For the following week at Watkins Glen, maybe a lot.
Sunday's scheduled race at the three-turn, 2.5-mile Pocono track was postponed by rain and rescheduled for 11 a.m. Monday, when frankly the weather forecast doesn't look any better. More on that in a moment.
NASCAR will attempt to get the race in on Monday and if not on Monday, then on Tuesday.
In terms of strategy at the track, not much changes with a Monday race vs. a Sunday one. The usual trifecta of Pocono elements -- track position, fuel mileage and weather -- will come into play in the race, whenever it is ultimately run.
For the teams, the one-day postponement is a logistical hassle and an added expense, because it means extending hotel rooms and rental cars for an extra day.
And the extra day at the track will doubtless interrupt some plans drivers had with appearances, vacations and/or other activities and obligations.
The big crunch will come if Monday is another rainout day, because a Tuesday race would leave precious little downtime for weary crewmembers before heading to Watkins Glen on Friday.
The good news is, the weekend after Watkins Glen is the last off-weekend of the season for Cup teams, so they will get a break.
You can bet all the drivers, crew chiefs, officials, crewmembers and others will be hoping to get the race in on Monday. We'll see what happen at 11 a.m.