What does Bethancourt signing mean for Padres' catcher situation?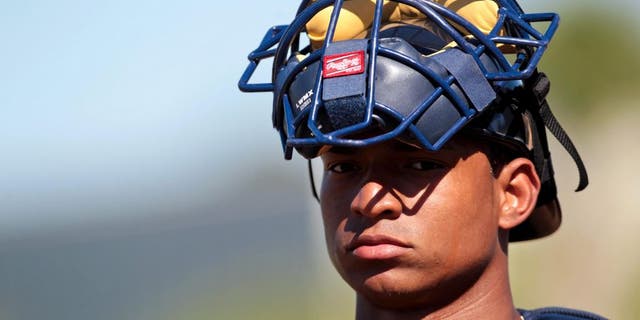 NEWYou can now listen to Fox News articles!
It will take a while before we discover if the San Diego Padres made a savvy move in acquiring Christian Bethancourt, but in the meantime, they will need to sort out how they manage their situation at catcher within their organization.
Bethancourt, a once highly touted prospect, joins both Austin Hedges and Derek Norris at the position, which creates a logjam behind the dish. The Padres have Josmil Pinto, who was recently acquired from the Minnesota Twins, on their 40-man roster as well.
So, certainly San Diego will trade one of their catchers before Opening Day, right?
Maybe not, according to Padres GM A.J. Preller.
"Those guys have to make the team and even have to go through the offseason," Preller said of Pinto and Bethancourt, suggesting a trade might not be necessary.
So, why did Preller acquire a player who plays a position where the Padres already had depth, then?
"It's a spot where you want to continue to add depth and add competition," Preller said. "This was more taking a shot on a guy, [acquiring] talent at a premium position."
The addition of Bethancourt presents the Padres with an opportunity to develop Hedges, who turned 23 in August, the opportunity to develop more in the minors. The second-round pick in the 2011 amateur draft hit .168/.215/.248 with three home runs and 11 RBI in 56 games last season, his first major-league stint.
"I think what this move does is allow us to have that conversation," Preller said regarding Hedges.