Weighty issue: Cardinals' Peterson slims down, feasts on opponents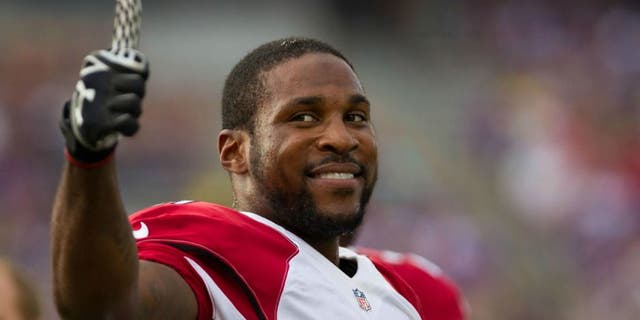 NEWYou can now listen to Fox News articles!
Patrick Peterson saw his level of play dragged down last season by too many extra pounds. Having shed the weight in the offseason, Peterson is back to the form that earned him Pro Bowl honors in each of his four seasons.
"I felt I was just a little too heavy," Peterson said per the Arizona Republic. "(I was) relying on athletic ability seven out of the 10 times I was on the field. "Now it's all mental. I definitely take my preparation more seriously than I did over the past four years."
There's been only one drawback to Peterson's new-found approach. Despite the weight loss, he is finding himself on a steady diet weekly - as in quarterbacks unwilling to throw the ball in his direction.
Peterson has allowed only four receptions for a total of 85 yards through the first four games and has been targeted only 12 times, according to Pro Football Focus.
"I think I'm playing pretty solid," Peterson said. "I haven't gotten much action. I think I'm playing pretty solid but October is the real tale of the tape."
Peterson expects to see more balls coming his way in the next few weeks, starting with Sunday's matchup against the Detroit Lions and star wideout Calvin Johnson. That will be followed by a date with Pittsburgh's Antonio Brown, who led the league in receiving yards last season.
Tyrann Mathieu, part of Arizona's No Fly Zone secondary with Peterson, told the team's official website that he's confident his former Louisiana State teammate is up to the task.
"I don't really want to jinx him," safety Mathieu said. "He's playing top corner football right now. We play so much man coverage, you kind of need that out of your best guy."
MORE NEWS: Want stories delivered to you? Sign up for our NFL newsletters.