WATCH: Tulsa scores 14 points in 15 seconds in furious rally attempt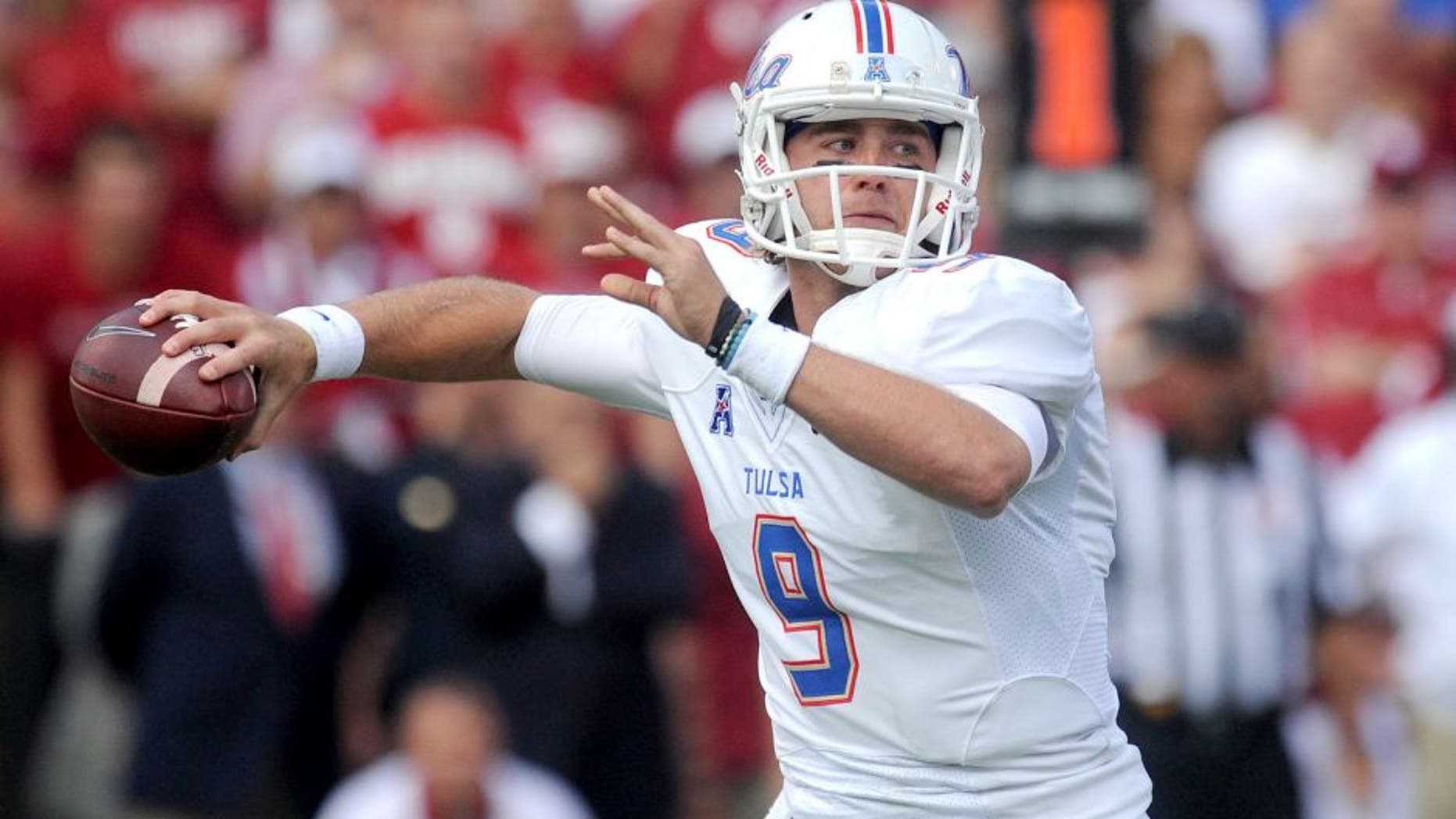 The Oklahoma Sooners looked to be pulling away from Tulsa as the first half wound down -- and then a pretty incredible series of plays took place, allowing the Golden Hurricane to score 14 points in less than 15 seconds.
Watch it all unfold in the video above.
Trailing 31-10 with about 1:24 left in the half, Tulsa recovered a Sooner fumble and pulled off a touchdown drive, inching a little closer with less than 15 seconds left on the clock.
And that was really just the beginning.
Tulsa then made things really interesting, immediately recovering a wild on-side kick with seconds left.
Quarterback Dane Evans threw a Hail Mary to Keyarris Garrett for another touchdown to make it 31-24 -- and just like that, it was a game again in Norman.