Watch the Splash Bros look on in shock during blowout loss to Thunder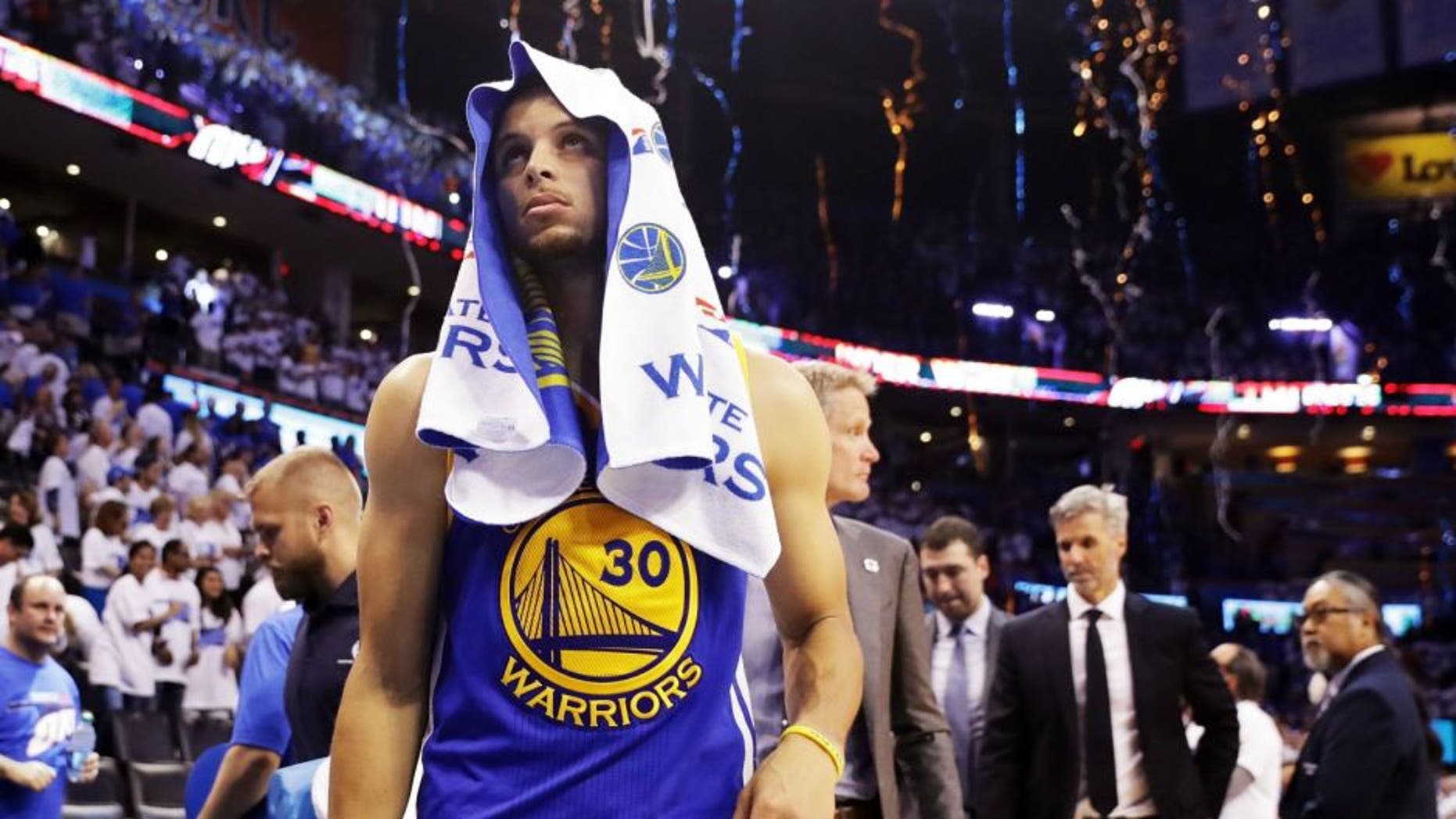 The Golden State Warriors were crushed by the Oklahoma City Thunder, 133-105, in Game 3 of the Western Conference Finals.
While Draymond Green's historically poor plus-minus of minus-43 was the most telling number from the loss, his Splash Brothers teammates, Stephen Curry and Klay Thompson, epitomized the Warriors' shock and disappointment with their late-game expressions on their bench:
This was the Warriors' second-largest defeat of the season, and their largest deficit (39 points) at any point this season. It was a brutal loss.
And if there was any doubt that the Thunder were going to pose a serious threat to the Warriors after Game 2, these GIFs say it all.