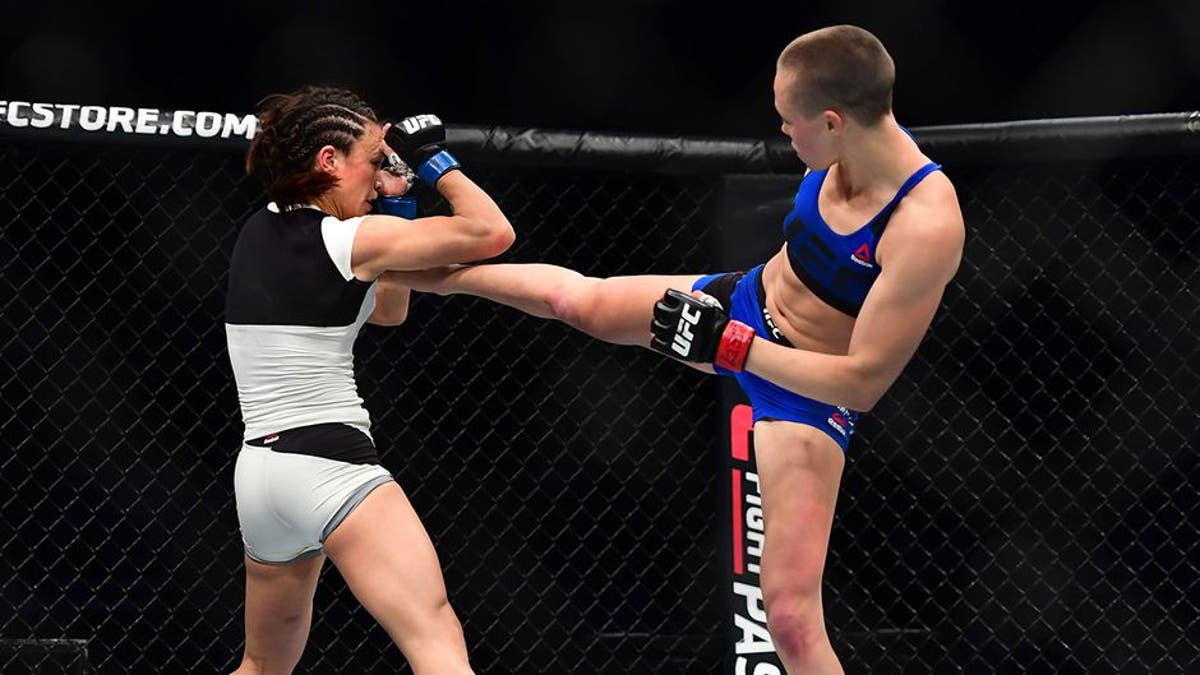 There's just something about watching a head kick landed in slow motion that makes it that much more epic.
Last weekend at FOX UFC Fight Night in Kansas City, Rose Namajunas absolutely blasted Michelle Waterson with a head kick that sent the former Invicta FC champion crashing to the mat in dramatic fashion.
Now thanks to the just released video from the event, the head kick can be witnessed all over againin slow motion.
If Namajunas' head kick isn't enough, Robert Whittaker adds another highlight to his resume with a jaw rattling shot landed against Ronaldo "Jacare" Souza in their fight.
Whittaker unleashed the kick that precipitated the end of the fight just a few moments later as he picked up his seventh consecutive win.
On the preliminary card, newcomer Tom Duquesnoy decided to use a series of vicious elbow strikes to put away Patrick Williams with similar results to the two fights from Namajunas and Whittaker.
Enjoy those shots and much more in the latest "Fight Motion" from FOX UFC Fight Night in Kansas City.