Watch Real Madrid's fans crowd the street as team bus arrives for Champions League semi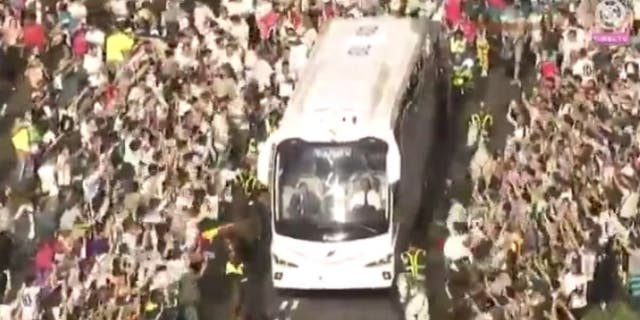 It comes as little surprise, but the city of Madrid was absolutely electric ahead of Tuesday's Champions League semifinal (live, 2 p.m. ET on FS1). With the city's two biggest clubs, Real Madrid and Atletico Madrid, set to square off, it's safe to assume where all of the attention will be.
And in case you're skeptical about just how important the match is, look at these pre-match scenes.
That's a humongous crowd showing out for the Real Madrid team bus. There's even police on horses there to help keep the order!
The crosstown rivals have met in three consecutive Champions League seasons, with Los Blancos sending Atletico packing each time. Madrid is a city divided as the teams angle to make the Champions League final in Cardiff, Wales. It's just the first leg of the tie, but it figures to be an extremely heated affair. Hopefully the atmosphere inside the Santiago Bernabeu matches the atmosphere outside.