WATCH: Rap video celebrates BYU's unexpected 2-0 start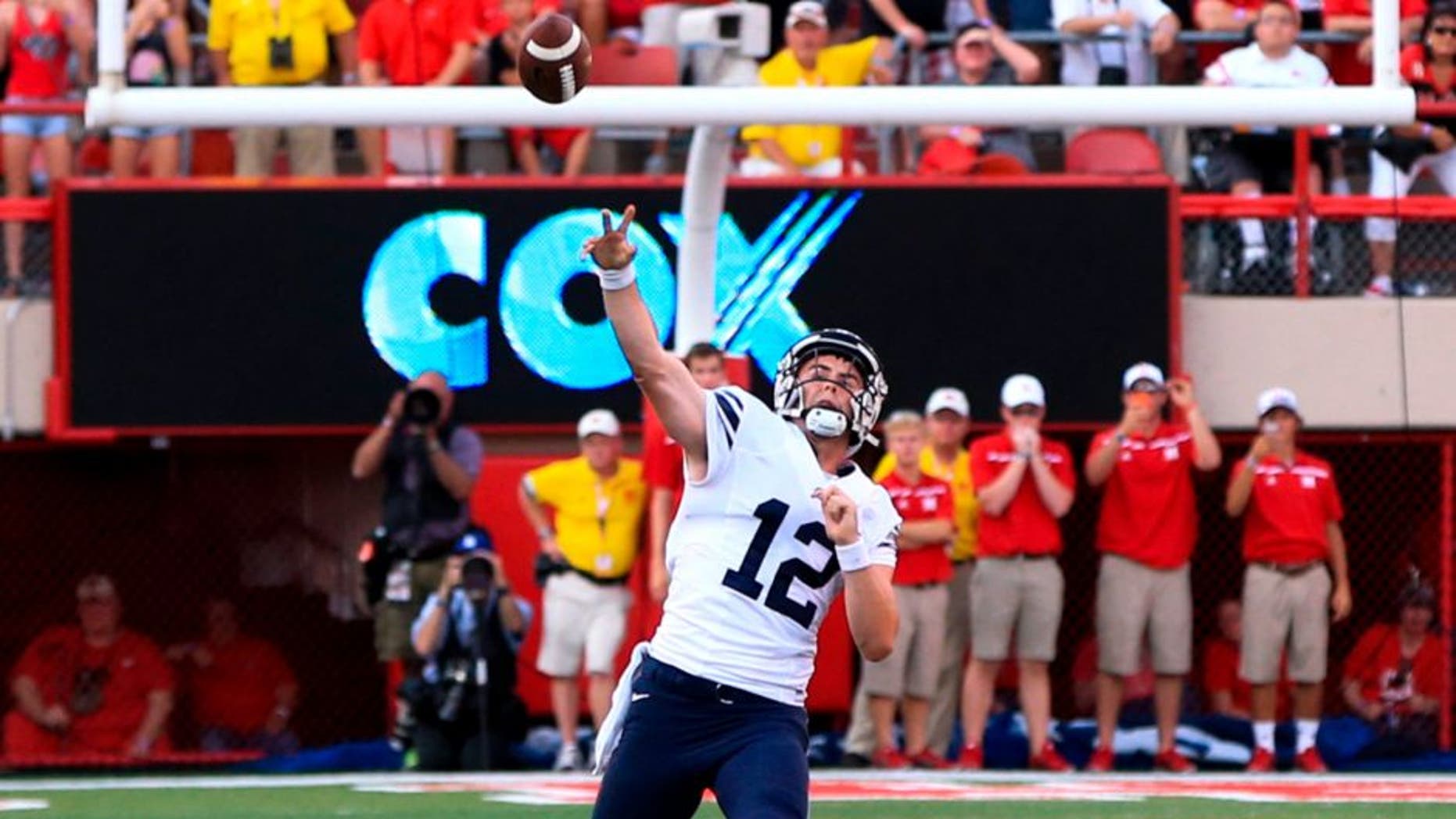 BYU is off to an unexpected 2-0 start, thanks to dramatic comebacks against both Nebraska (on a game-ending Hail Mary) and Boise State (with 21 unanswered points in the fourth-quarter). What made the wins especially surprising was that both were spearheaded by freshman quarterback Tanner Mangum, who was thrust into duty following a season-ending injury suffered in the opener by Heisman candidate Taysom Hill.
And hoo boy are the Cougars and their fans excited about it.
A Provo rapper named James Curran, a.k.a. James the Mormon, released a rap video this week titled "Dreamin': A Tribute to BYU Football," that chronicles the team's 2-0 start and Mangum's late-game heroics. Curran said he wrote the song in the early-morning hours last Sunday after BYU's win over Boise.
Watch it below:
While the production quality is impressive, this might be the first-ever tribute video released just two games into a season. It'll be interesting to see what the Cougars and their fan base have left in their music-video tank if BYU pulls off another upset this week against 10th-ranked UCLA, which is favored by 16.5 points.