Watch Nationals' Trea Turner steal four bases -- in one game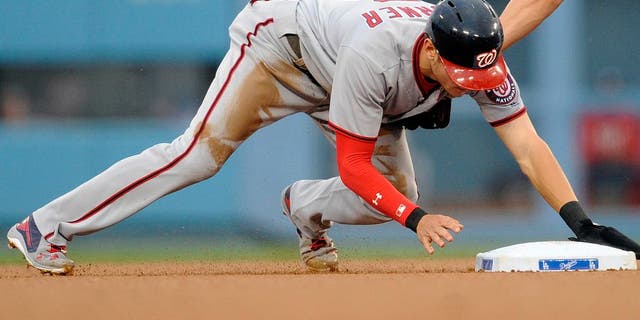 NEWYou can now listen to Fox News articles!
Trea Turner is really fast.
The speedy Washington Nationals shortstop swiped four, count 'em four, bases in Sunday's game against the Mets, tying the franchise record for most stolen bases in a single game.
The last Nationals player to accomplish the feat was Marquis Grissom in 1992, against the San Francisco Giants.
Turner, 23, still has plenty of time to catch Reds outfielder Billy Hamilton, who currently leads MLB in stolen bases with 28.
Jasen Vinlove | USA TODAY Sports