Watch Jon Jones back in the gym, working hard after jail release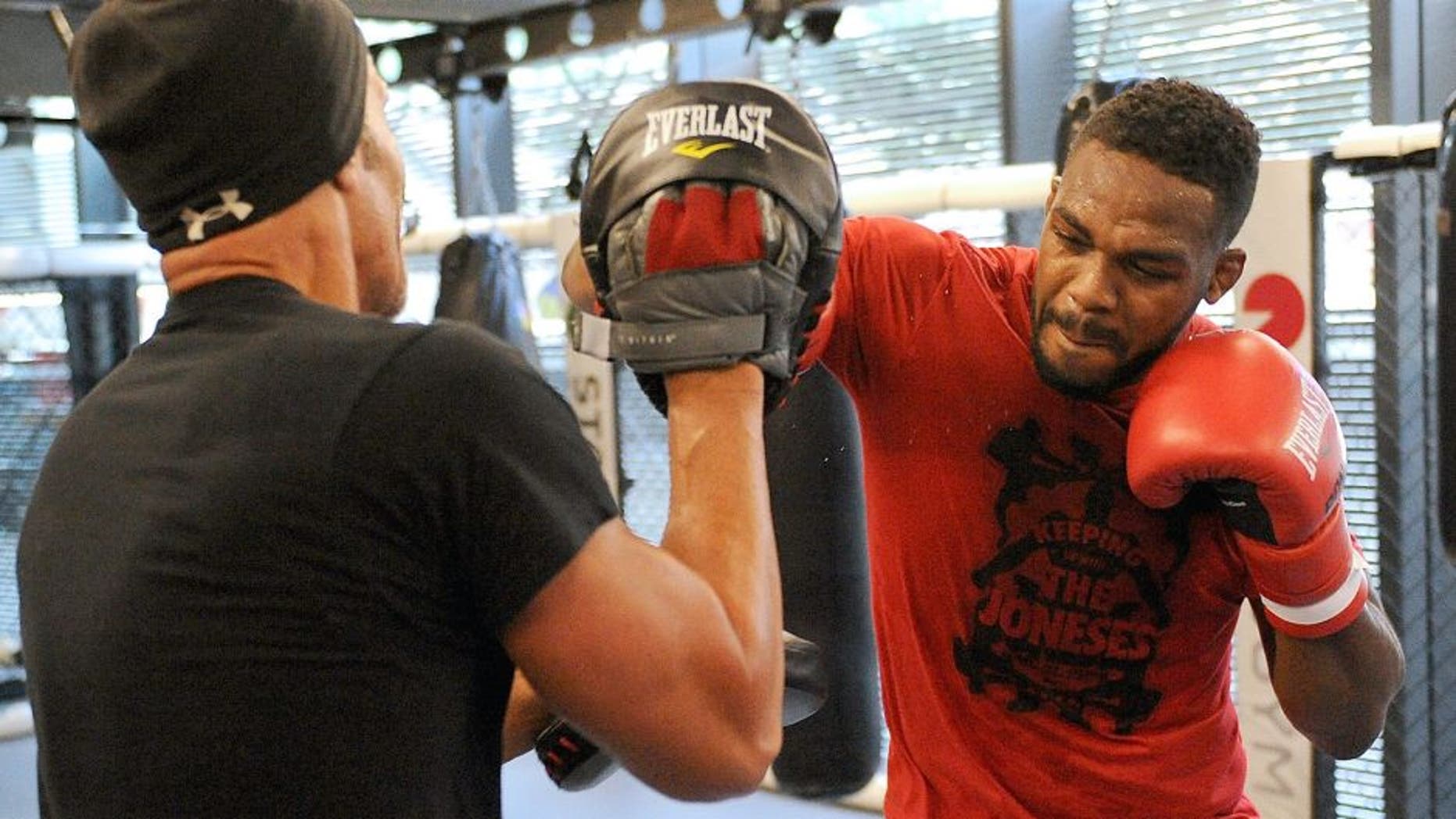 Jon Jones had to spend a few days in jail after his latest arrest, but says he got right back into the gym after his release to prepare for his UFC 197 showdown against rival Daniel Cormier. In a YouTube video published Friday morning (above), Jones can be seen working boxing mitts with coach Brandon Gibson just a day after he was in court.
According to the former champion, he's still focused on his fight after losing training days. "Won't let nothing disturb my peace. Right back to work," the video's description reads.
"Round five out of seven. Them Ramen noodles got me feeling right."
Either Jones eats ramen noodles and likes them, of his own free will, or he's referring to the not-so-healthy dried and packaged versions he may have been given as meals while locked up. In either case, "Bones" wants to let the world know that he hasn't been derailed in his quest to become world champion, again.