Watch Jay Cutler have fun in the snow while still wearing Bears apparel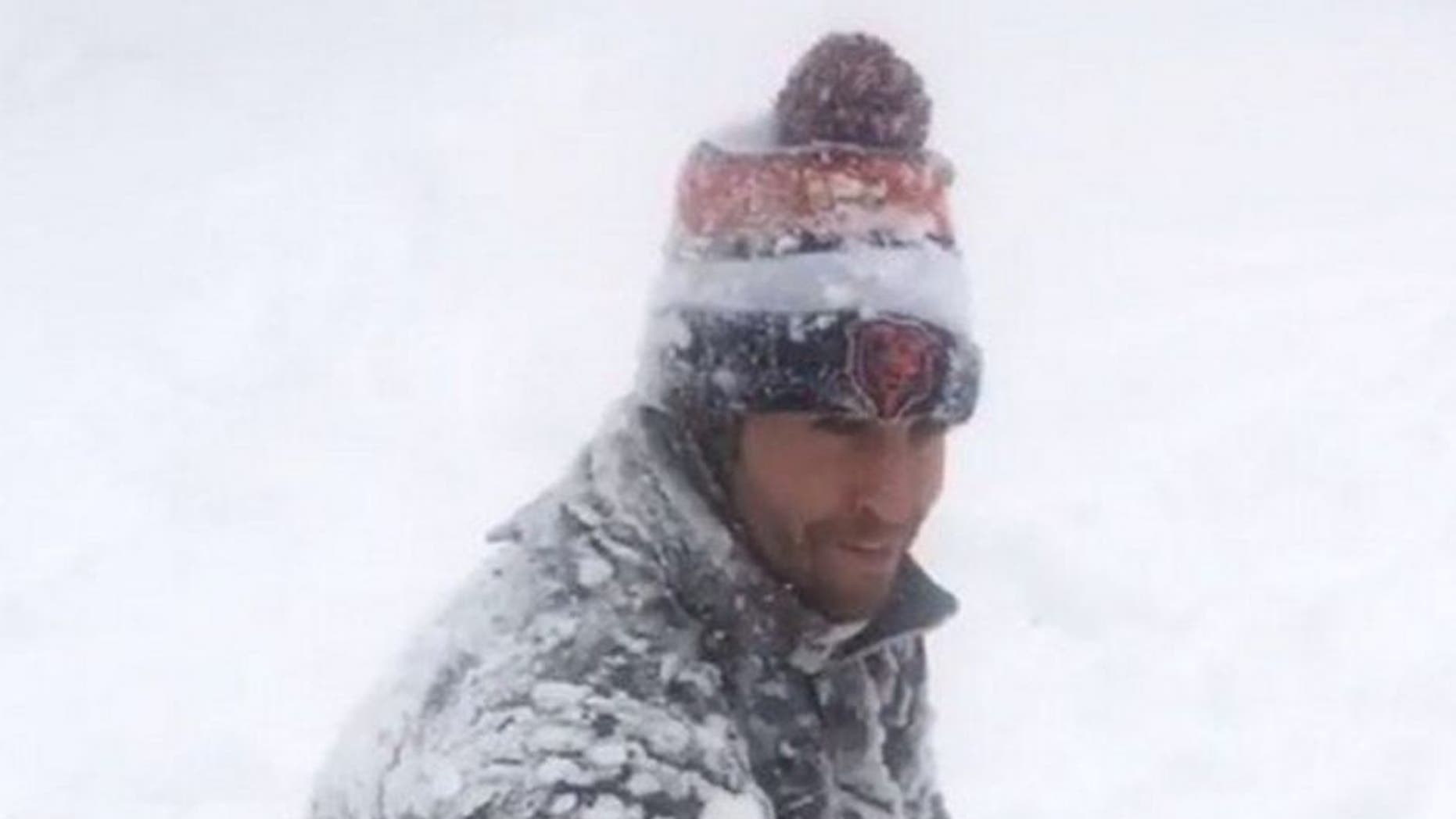 It's been almost a week since the Chicago Bears released Jay Cutler, but the former franchise quarterback apparently still has love for the Windy City.
Cutler's wife, Kristin Cavallari, filmed her famous husband on Snapchat playing in the snow Tuesday during the snowstorm that's hitting the Northeast. When Cutler raises his head to look at the camera, you can make out the Bears logo on his beanie hat.
No word on what exactly happened to the garage Cavallari makes mention of in the clip. At least Cutler isn't taking the news of his release too hard.