WATCH: Has a punter ever celebrated better than Giants' Brad Wing?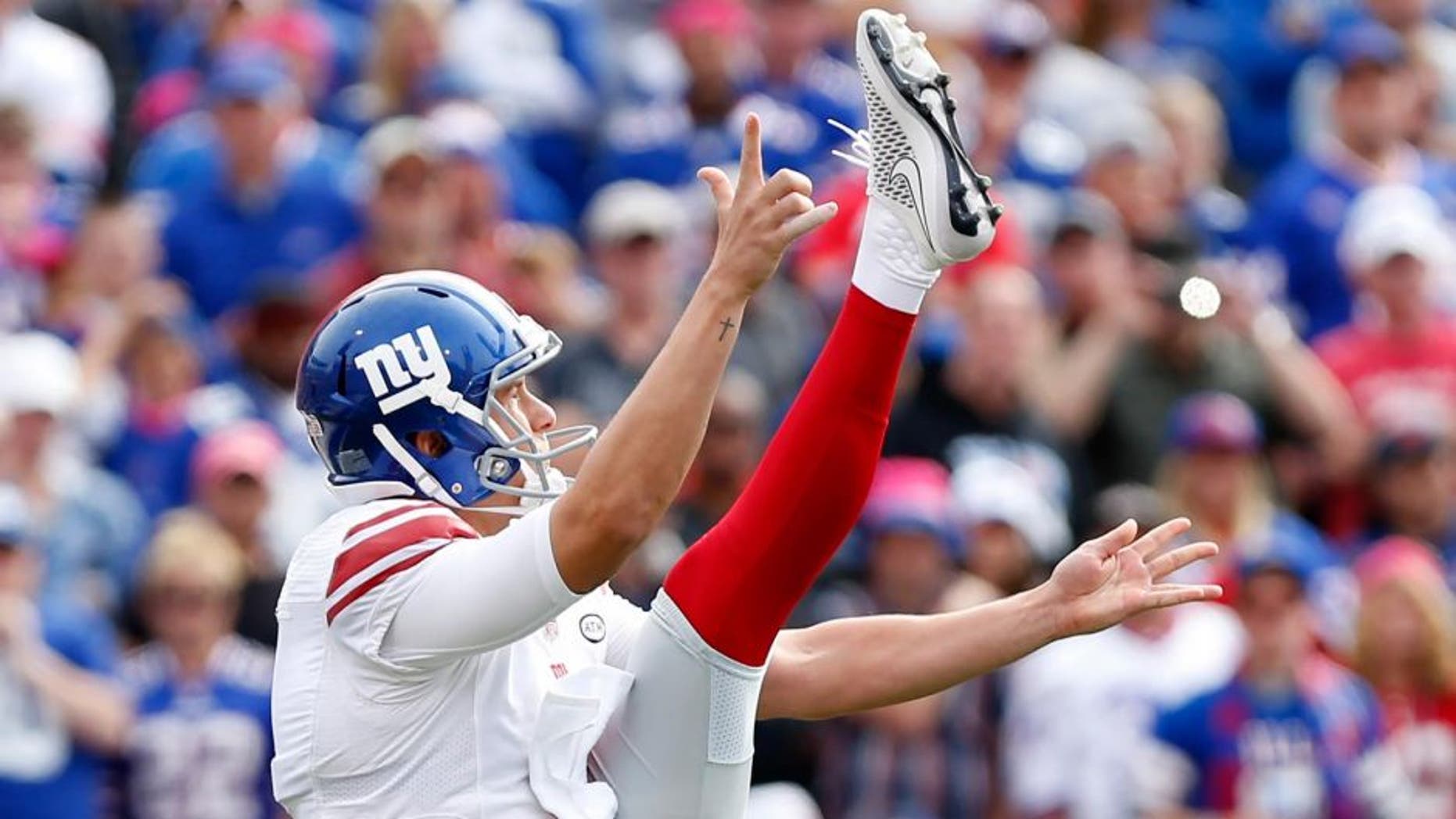 Giants punter Brad Wing shows all punters how you should celebrate an amazing punt. Kevin Hoffman USA TODAY Sports
Here's what happens when New York Giants punter Brad Wing delivers a near-perfect punt inside the opponents' 10-yard line.
Wing's punt Sunday against the Saints was impressive, but his celebration was arguably the best we've seen from any punter this season ... and maybe ever?
Just like a perfect chip shot, Wing's ball dropped with just enough spin to keep it out of the end zone for the touchback.
MORE NEWS: Want stories delivered to you? Sign up for our NFL newsletters.