WATCH: Eagles WR Jordan Matthews catches passes laying down backwards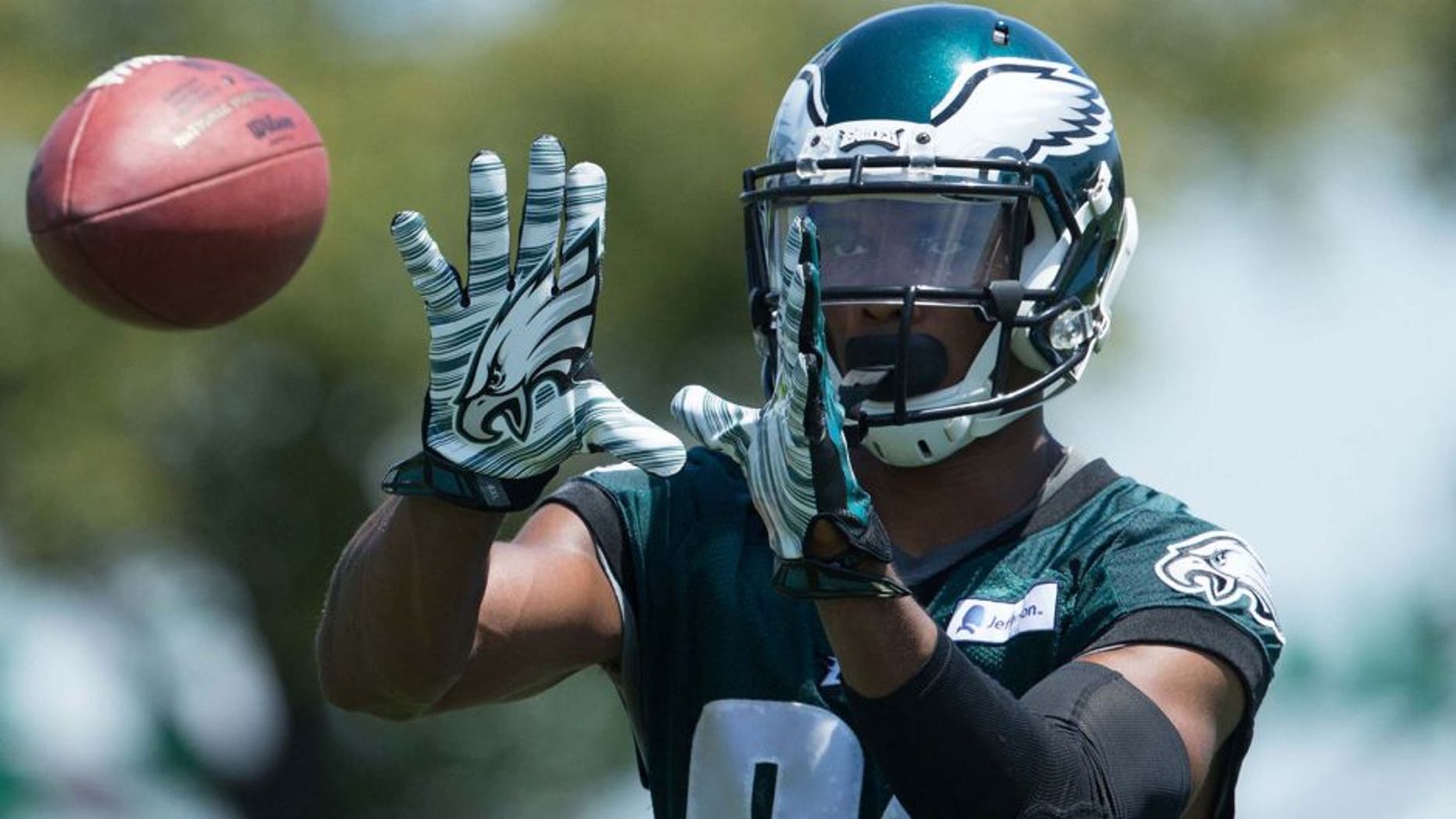 Earlier this week, Philadelphia Eagles quarterback Sam Bradford claimed that Jordan Matthews catches more footballs than anyone he's ever seen. That might have something to do with Matthews' ridiculous catch radius, but it could also have something to do with his practice habits.
After the Eagles concluded practice on Wednesday, Matthews got to work with the jugs machine. Only at this practice, Matthews put a twist on his normal routine with the jugs machine. He laid down at about a 10-yard distance, facing away from the machine, and caught balls from laying down flat. Check it out here:
Bradford and Matthews have already developed a rapport during the early course of training camp action. With Jeremy Maclin out of the picture, the second year wide receiver has an excellent opportunity to see a major uptick in targets in 2015.
(h/t @JimmyKempski)