Watch D'Angelo Russell completely botch this Lakers' possession all by himself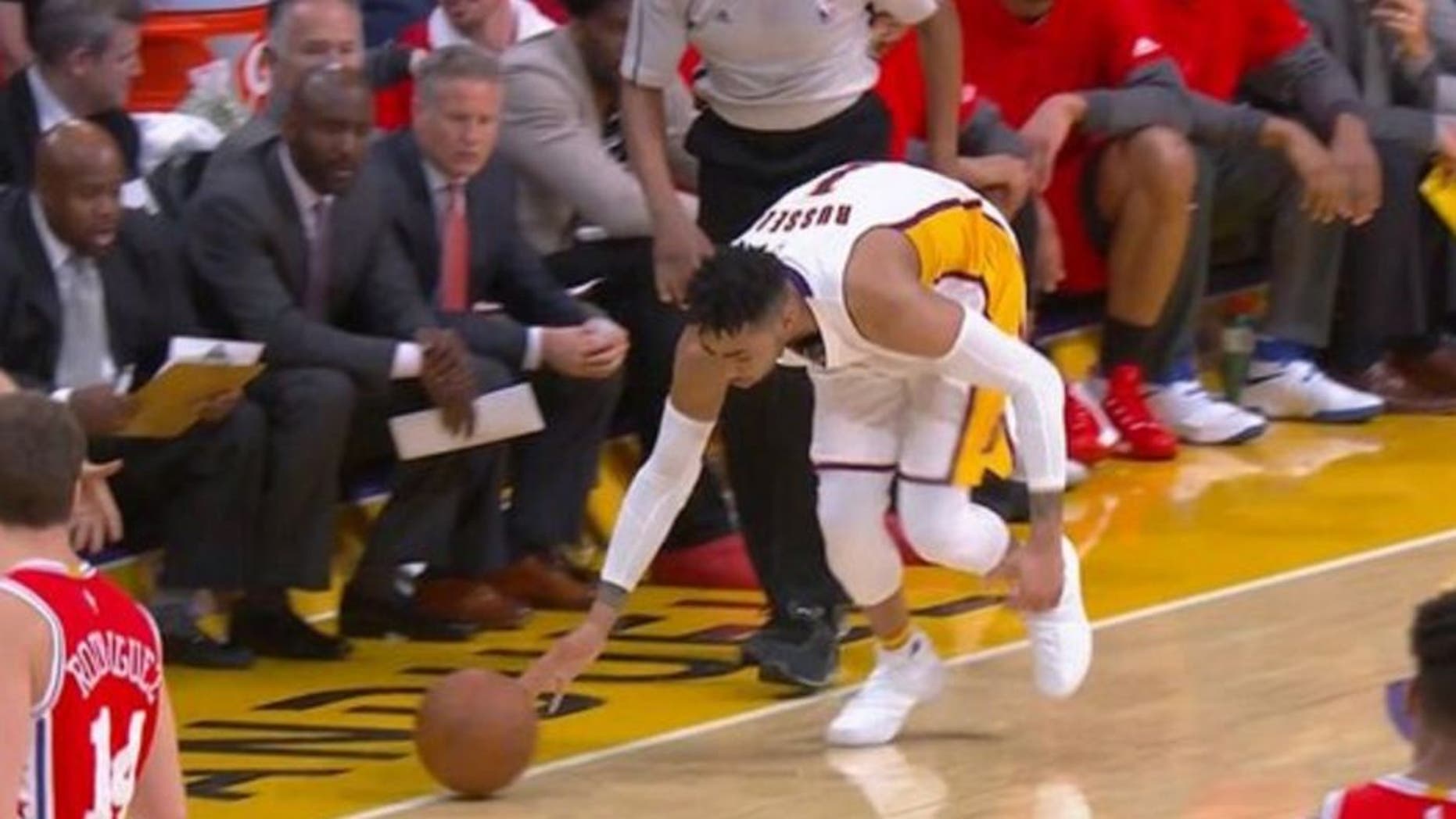 D'Angelo Russell would definitely like a do-over on this one. The Los Angeles Lakers' second year guard, who was averaging nearly 21 points this month before Sunday's game against the 76ers, thought he'd save some clock before halftime, looking for a two-for-one opportunity before the break.
A heads-up idea by the 21-year-old, but the execution didn't go according to plan.
Russell did his best to try to play it off as if nothing happened, immediately shouting directions to Julius Randle. As if the Lakers' season hasn't been bad enough, it just hit a new low.