WATCH: Chris Johnson jukes Broncos defender out of his shoes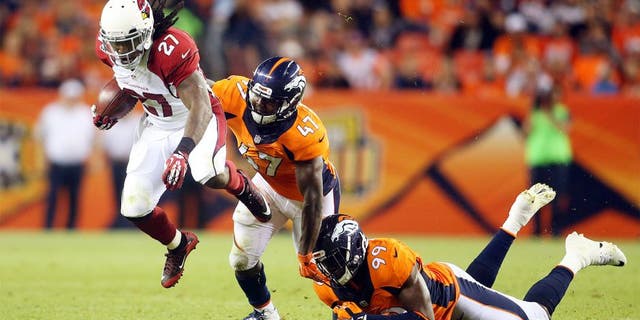 NEWYou can now listen to Fox News articles!
Chris Johnson's Cardinals debut was quite impressive.
He rushed 11 times for 45 yards and also caught one pass for 10 more.
The running back also made a nifty cutback that left a Broncos defender grasping for air.
Johnson is far from guaranteed a roster spot, but for one night, he showed he still has something left in his bag of tricks.
(h/t Twitter)