WATCH: Chiefs' West shows what happens when you don't cover him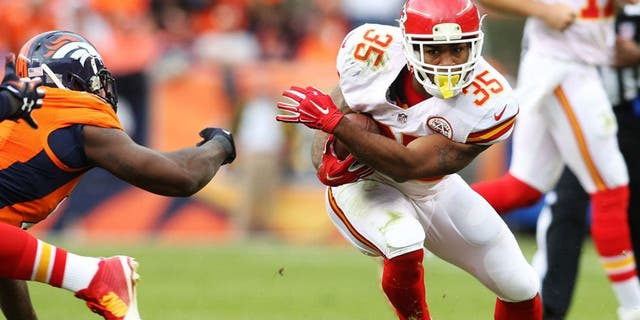 Charcandrick West might as well have been invisible; no Broncos defender saw him on this 80-yard score. Chris Humphreys USA TODAY Sports
Charcandrick West might not be the touchdown threat his predecessor was.
But leave him uncovered -- like the Broncos did on this 80-yard play -- and he'll find the end zone with ease, just like Jamaal Charles:
West just ran a swing pattern, raised his hand when he found empty territory, and hauled in the pass. Nose tackle Sylvester Williams was only defender within 10 yards of West when he did.
By then, it was too late. He was well on his way to the easiest score Denver's defense will surrender all season long.