WATCH: Charles Nelson burns ASU with 100-yard kickoff return TD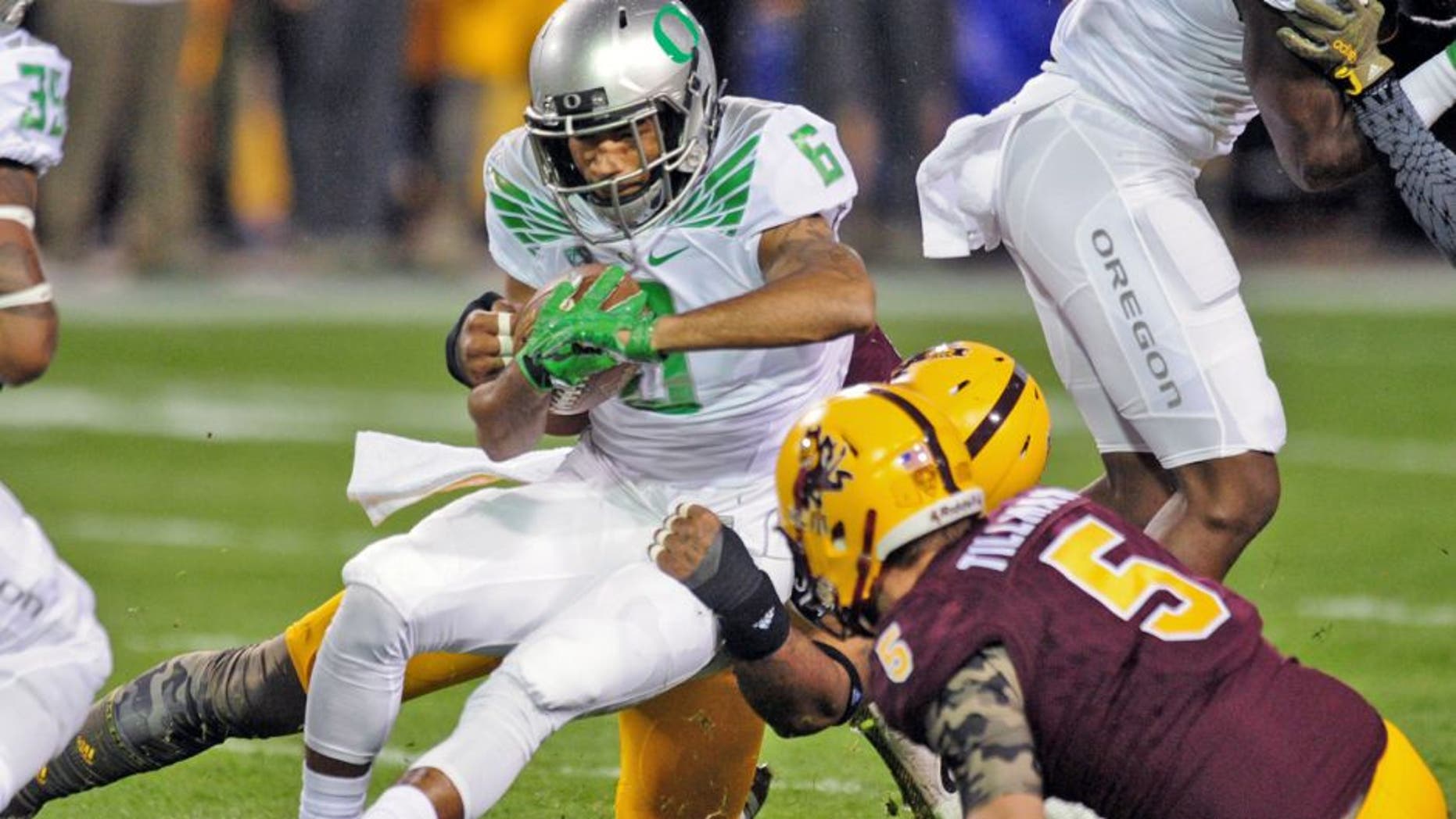 Trailing 31-20 late in the third quarter against Arizona State in Tempe, the Ducks needed a spark. Sophomore Charles Nelson knew it and decided to do something about it.
After his team had allowed a touchdown, Nelson took the ensuing kickoff 100 yards the other way for an answer.
That's called speed, folks.