Watch Cardinals RB David Johnson meet his idol Emmitt Smith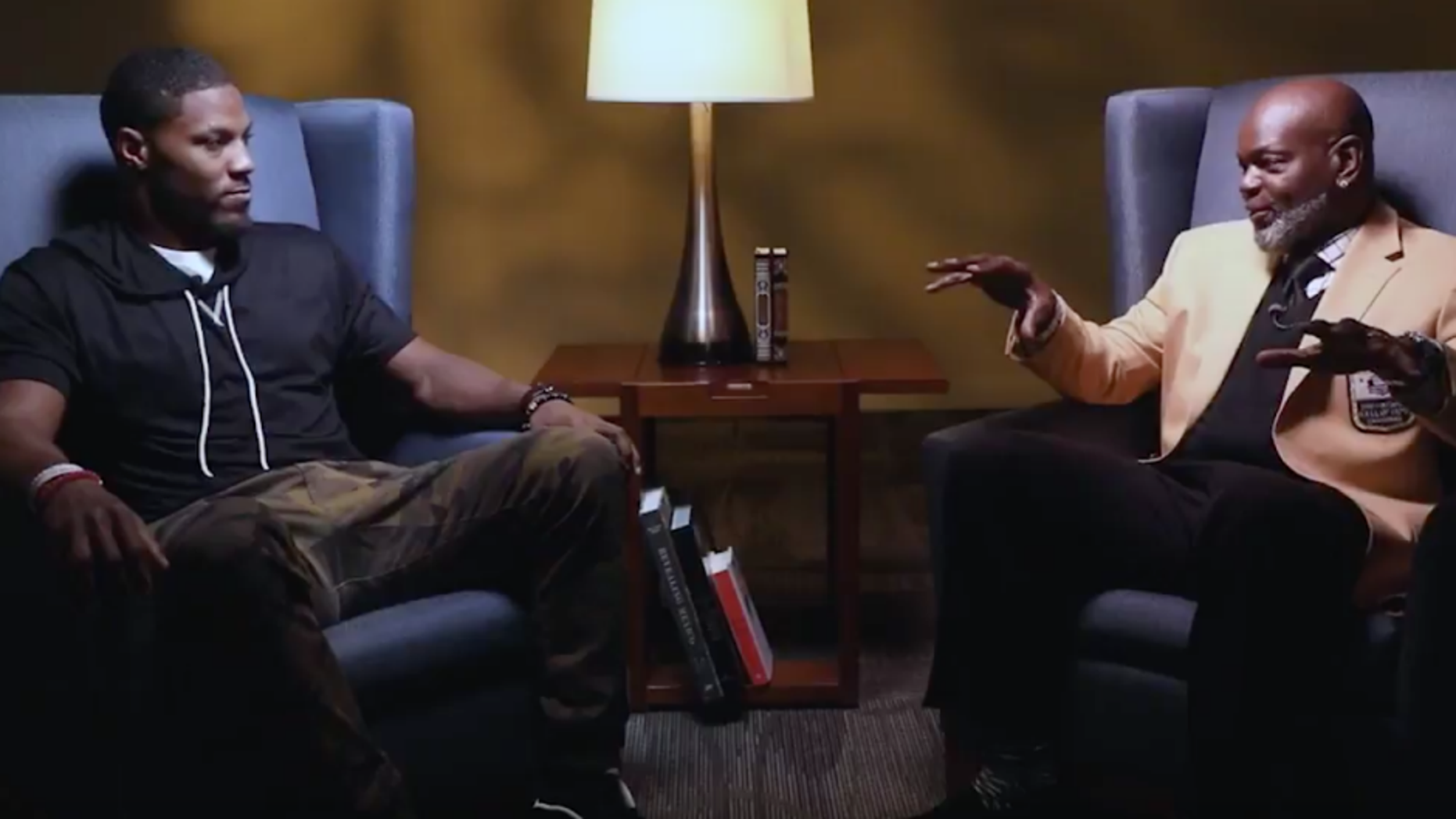 Back in December, Arizona Cardinals first-team All-Pro running back David Johnson wrote a piece for The Players' Tribune titled, "A Tribute to My Idol, Emmitt Smith."
The 25-year-old dual threat set an NFL record in 2016 by collecting 100-plus rushing and receiving yards in 15 consecutive games to start the season. The streak ended when Johnson injured his knee in Week 17, leaving him tied with one of Smith's contemporaries, Barry Sanders, for 15 such 100-yard games in a row (Sanders' streak started in Week 2 in 1997).
Ever see a celebrity or professional athlete get a little bit starstruck? Here's Johnson meeting his idol for the first time, Smith, the NFL's all-time leading rusher with 18,355 yards. The pair talked football, and Johnson, who recently became a father, got some parenting advice to boot.