WATCH: Calvin Johnson featured in Detroit Pistons' #TheLongestOop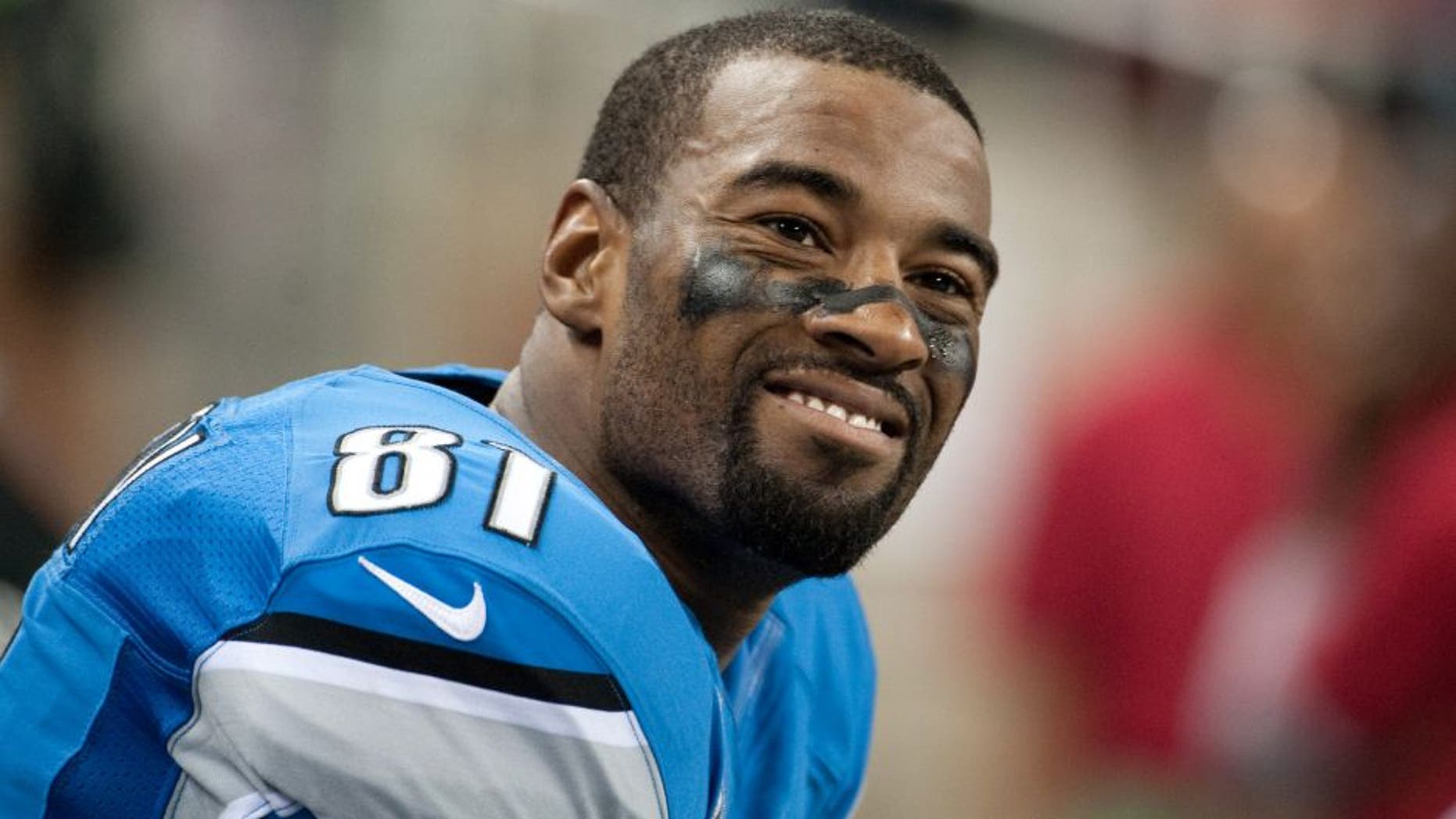 Lions WR Calvin Johnson had a hand in the most ridiculous alley-oop in the history of mankind. Tim Fuller USA TODAY Sports
The Detroit Pistons are counting down the days until the NBA season begins in a unique way. On Sunday, before the Detroit Lions' showdown with the Minnesota Vikings, All-Pro wide receiver Calvin Johnson starred in a mini-episode of the neighboring basketball team's #TheLongestOop video series on Twitter.
The super-long alley-oop started on Oct. 9, when Pistons guard Reggie Jackson gave the ball its first chuck.
Here are a few of the funniest, craziest and coolest places it has been since.
Megatron's appearance came with three days to go until the Piston's season opener versus the Atlanta Hawks. With such a glorious buildup, the dunk that finalizes this alley-oop has to be epic.