WATCH: Antonio Brown fakes out Sean Smith twice on one catch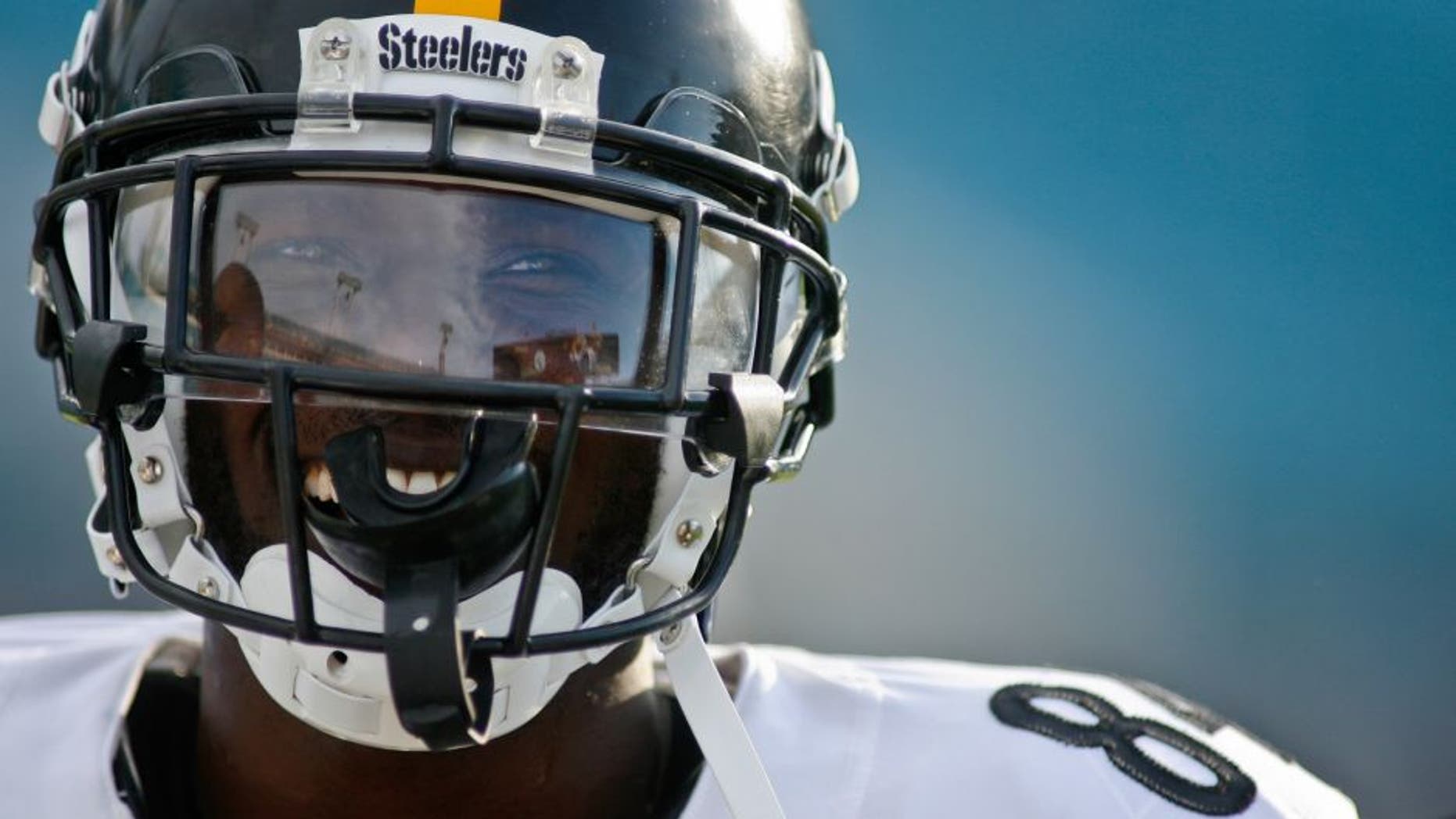 After a quiet few weeks, Steelers receiver Antonio Brown is finally getting the ball again Sunday in Kansas City. Phil Sears-USA TODAY Sports
A few weeks ago, Antonio Brown urged quarterback Michael Vick to throw him the ball even if he was covered and give him the chance to make a play. Third-string quarterback Landry Jones heeded Brown's advice Sunday in Kansas City.
Brown faked out Chiefs corner Sean Smith not once, but twice before somehow tracking the ball and coming down with a 26-yard catch. Bravo Antonio, bravo.
Brown, who had just 11 catches for 111 yards in his last three games, already has five receptions for 108 yards through three quarters against the Chiefs, including this dandy in the first quarter.