Watch: Angels' Street nets 300th save as Twins' Plouffe 'pulls a Favre'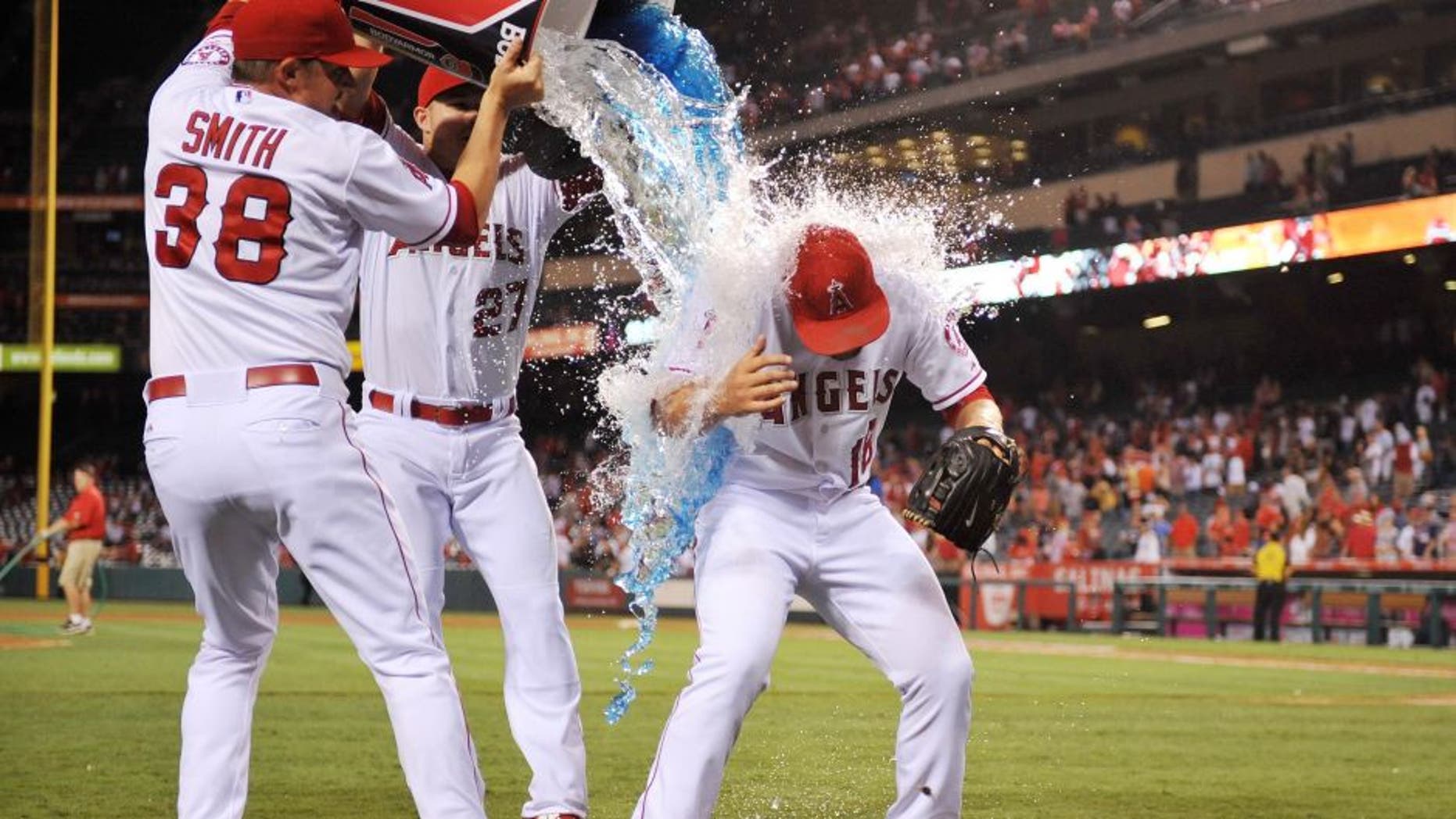 Los Angeles Angels closer Huston Street finally picked up his 300th career save on Wednesday, a testament to his consistency as one of the game's most reliable ninth-inning guys.
However, in a nod to former Green Bay Packers quarterback Brett Favre, Street did so with an 'assist' from the Minnesota Twins' Trevor Plouffe.
Recall: with New York Giants defensive end -- and current FOX Sports announcer -- Michael Strahan needing one sack to set the NFL's single-season record in a game against the Pack in 2002, Favre essentially 'laid down' to facilitate probably the easiest sack in NFL history (watch here).
Enter Plouffe, who faced Street with two outs and a runner on first in a three-run game. Rather than hit away, Plouffe squared up to bunt - and promptly hit it right back to Street, who handled the play himself to lock down the save. It was all very neat and tidy:
This isn't to take away anything from Street and his accomplishments, as 300 saves is nothing to laugh at. It was just basically a cakewalk for him ... which, actually, is appropriate given how easy he makes save situations seem sometimes, no matter the opposition.
His Angels teammates were sure to shower him with attention afterward, giving him a free Gatorade bath as a reward: