Watch Adam Jones steal a home run from Manny Machado in WBC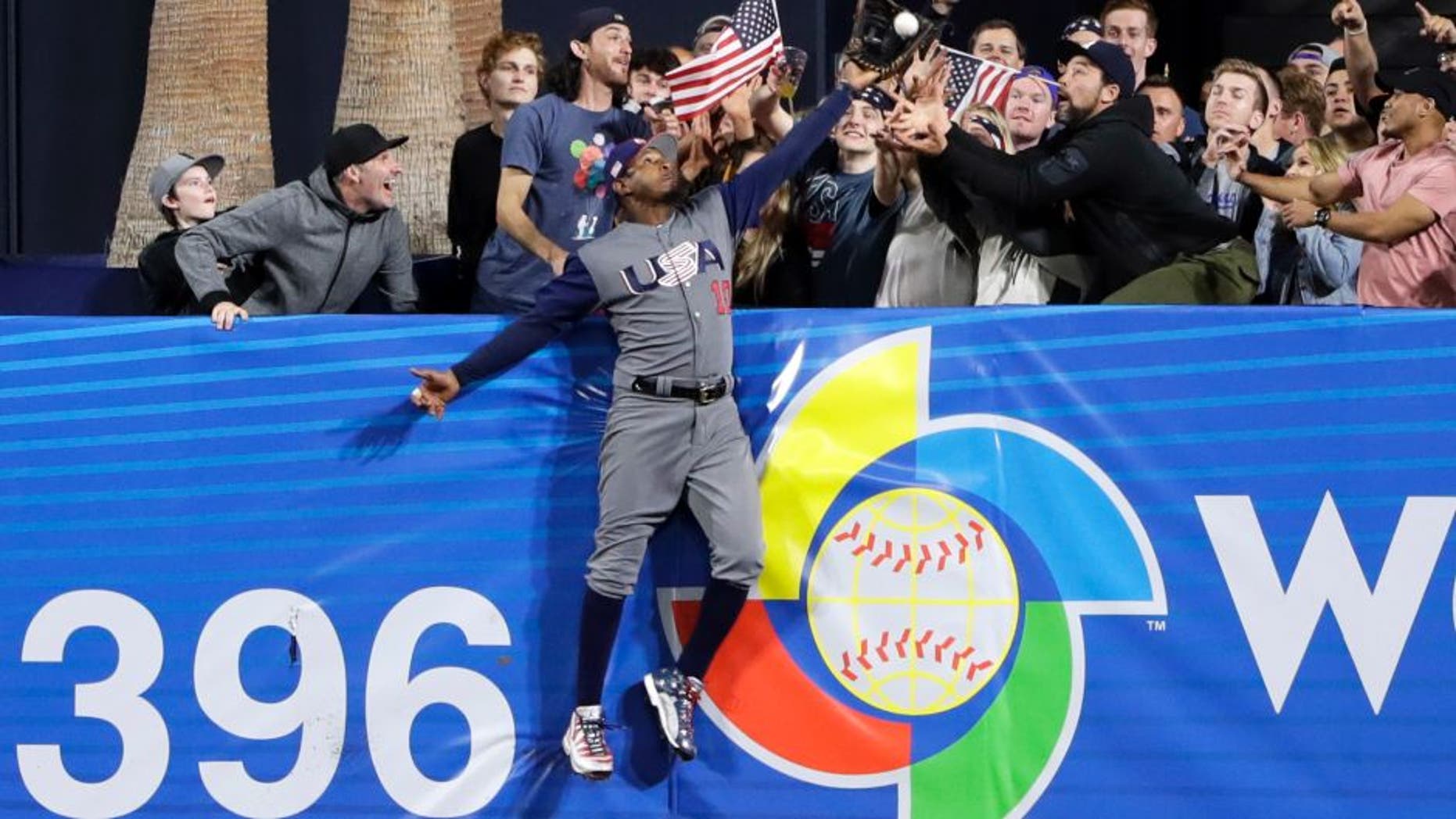 It's March and Adam Jones has already set the bar at record height for the best baseball catch of 2017.
The United States and Dominican Republic were in the seventh inning of the World Baseball Classic in San Diego Saturday when the Baltimore outfielder robbed Orioles teammate Manny Machado.
Machado drilled a shot to the 396 mark in right-center where Jones tracked it and leaped, stealing a sure home run.
Check this grab out:
Machado tipped his helmet to the native San Diegan Jones for a stunning play.
Tyler Clippard, who threw the pitch, was jubilant.
The social media reaction was instant.