WATCH: Aaron Rodgers dances around 49ers defense, then slings TD strike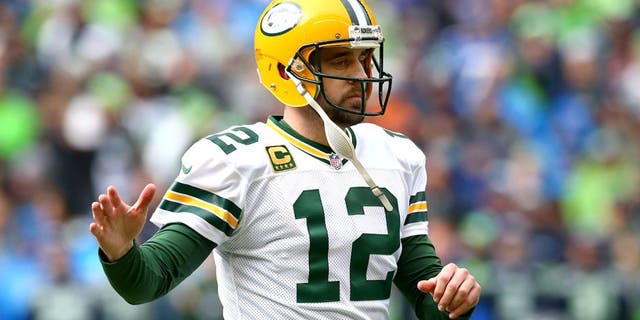 NEWYou can now listen to Fox News articles!
Green Bay Packers quarterback Aaron Rodgers can make some incredible things happen in the pocket.
Against the San Francisco 49ers on Sunday, Rodgers wormed his way through San Francisco's pass-rushers and threw a nine-yard strike to tight end Richard Rodgers. Watch the All-Pro passer keep his cool and find the open receiver in the video below, courtesy of the NFL's official Twitter account.
Rodgers held the ball for eight seconds before letting it fly. This gave his receiver enough time to get open. The Packers' official Twitter account provided an end-zone view of the tight end Rodgers working hard to get open while the quarterback Rodgers bought time with his scramble.
Unbelievable plays like this one are what make the Green Bay Packers seem utterly unstoppable on offense. Even when teams appear to have them bottled up, Rodgers finds a way to break free for a big play.
MORE NEWS: Want stories delivered to you? Sign up for our NFL newsletters.