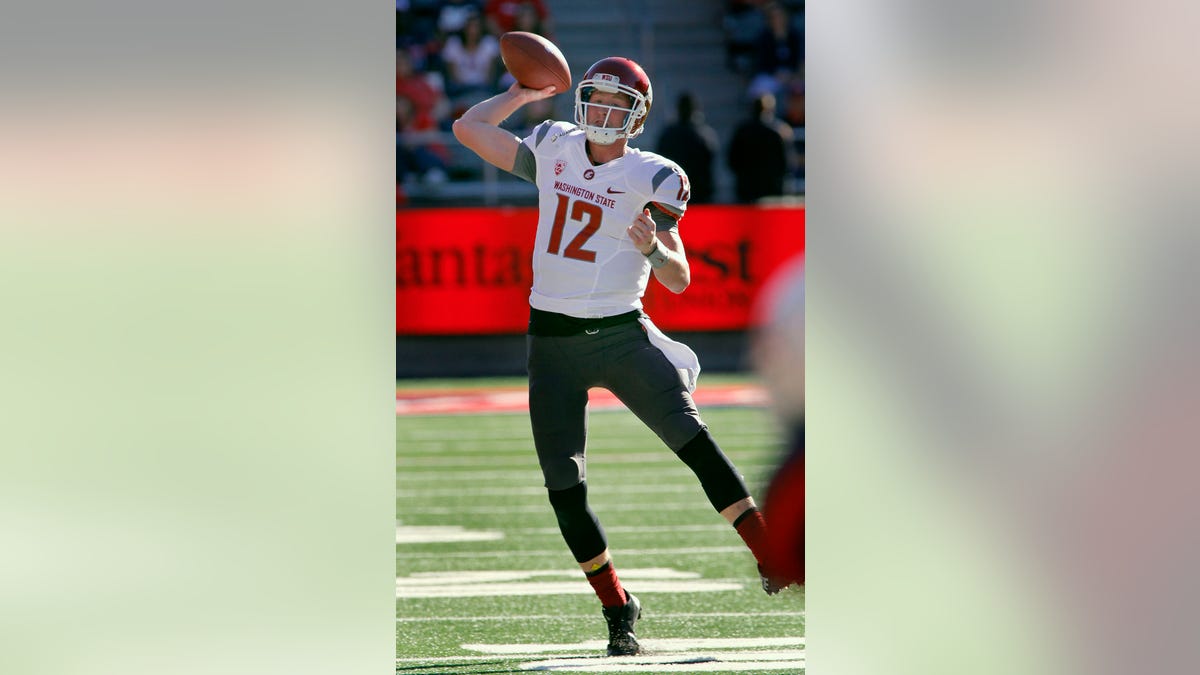 PULLMAN, Wash. – Washington State has not been to a bowl game in a decade, but the Cougars will become eligible if they beat Utah on Saturday.
While coaches and players are trying to downplay the significance of qualifying for a bowl, there is no doubt it would be a major sign that Washington State (5-5, 3-4 Pac-12) is done with a decade of losing.
Washington State last played in a bowl game in 2003, which also was the Cougars' last winning season. This is the first time they have won five games since 2007.
Utah (4-6, 1-6) also still has hopes of making a bowl. But those hopes suffered a blow when starting quarterback Travis Wilson was lost for the season after suffering a concussion against Arizona State on Nov. 9.