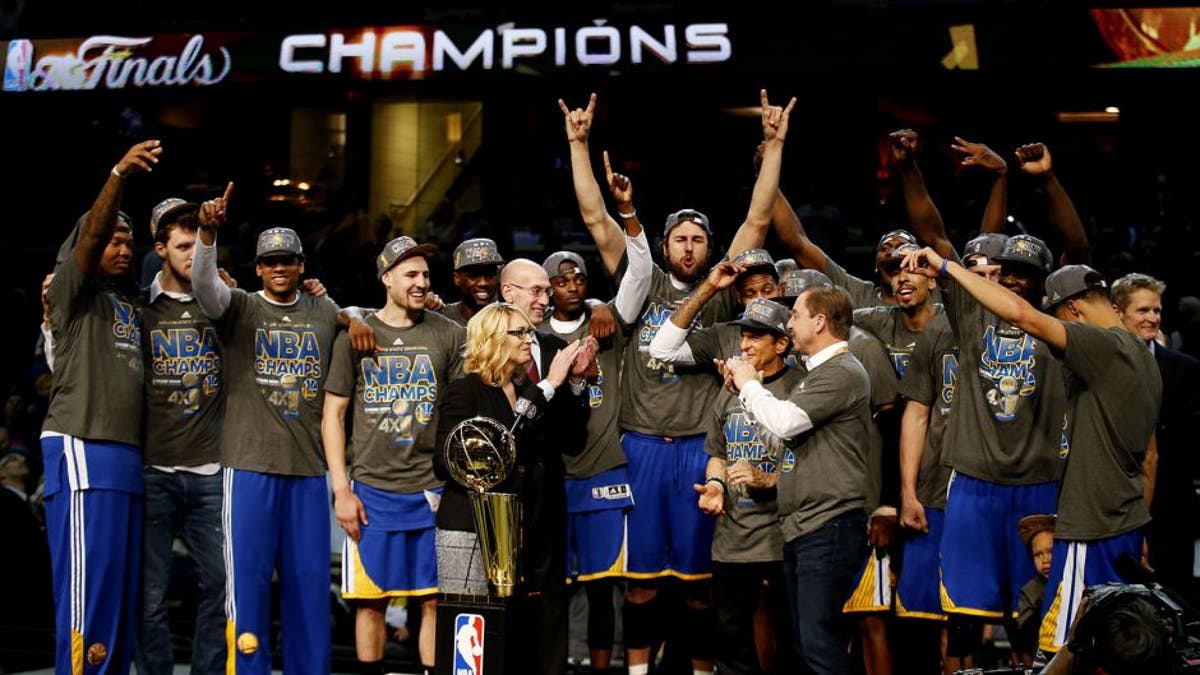 With the season starting in just under two months from now, the Golden State Warriors are preparing for their championship banner and ring ceremony on opening night.
The celebration is starting early, though, as the team just raised a championship banner in its practice facility:
The players' names on the border of the banner is a nice touch, as the Warriors' depth and selfless style of play was one of the keys to their championship. It'll be interesting to see if they include that tribute on the actual banner in Oracle Arena.
Another classy move from a well-run organization.