Warriors GM provides latest bit of good news in Steve Kerrs road to recovery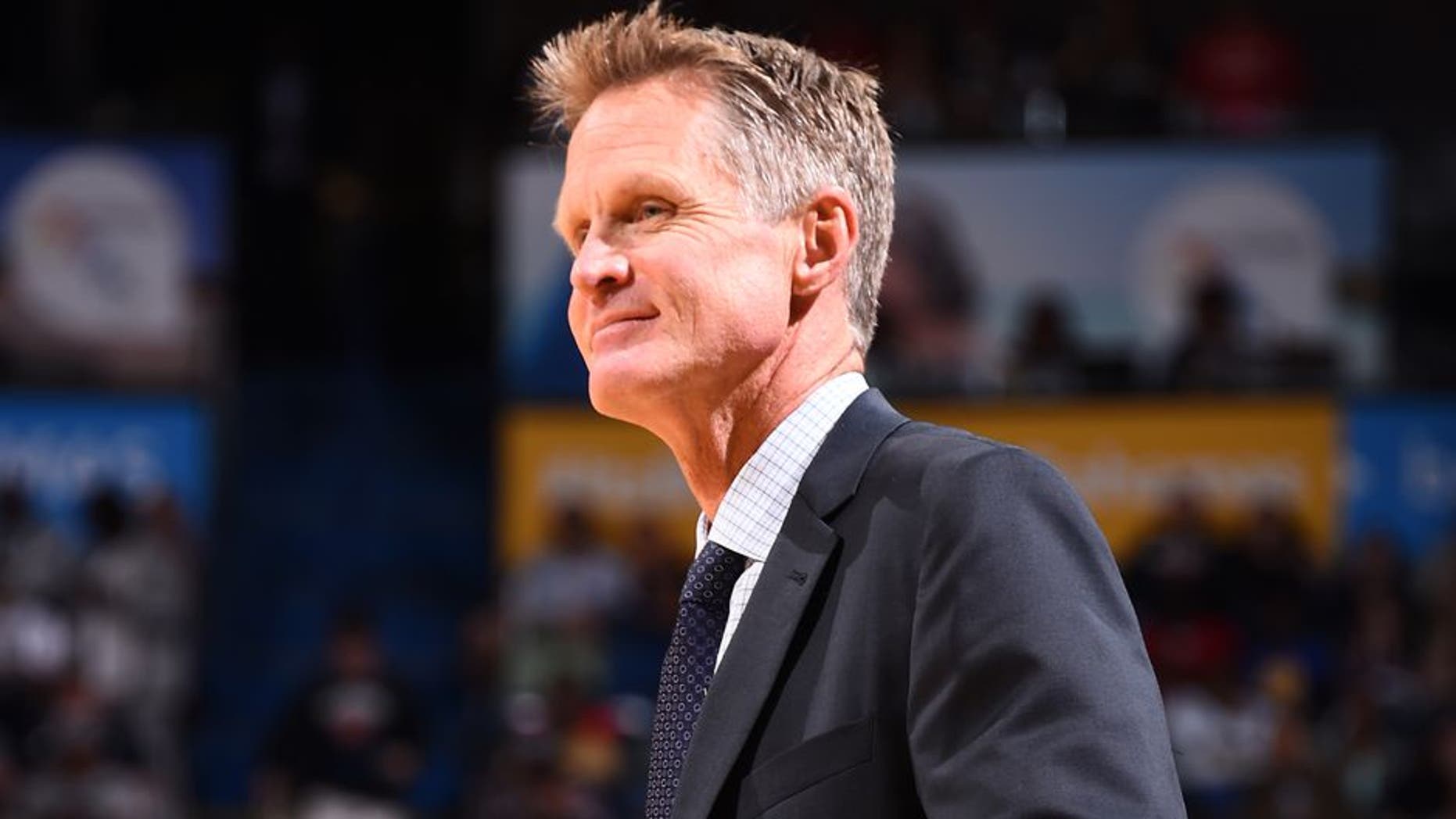 Steve Kerr surprised many when he showed up to Oracle Arena for the first two games of the Western Conference finals, and it looks like his recovery is continuing to head in a positive direction.
Golden State Warriors general manager Bob Myers said Wednesday on 95.7 The Game that Kerr will join the team on the road for Games 3 and 4 in San Antonio. Kerr, who hasnt coached the team since Game 2 of the Warriors first-round series against the Blazers, has been dealing with back pain stemming from surgery he had almost two years ago.
The Warriors have looked dominant despite Kerrs absence, reeling off eight consecutive playoff wins without the reigning NBA Coach of the Year. Kerr has been seen at Warriors practice recently, giving the players hope they will see him back on the sidelines soon.
"It's obviously great anytime you get to hear his voice, see his face," Stephen Currysaid after practice last week, via ESPN. "He's obviously been doing his homework in between. His downtime is to help us get prepared for the series, and you know he misses being around the day-to-day routine, the atmosphere, practice and locker rooms and games and all that. So for him to even just have the energy and ability to be here means a lot. Hopefully, he's feeling better."
Mike Brown has stepped in for Kerr as acting head coach and has the Warriors poised to reach their third consecutive trip to the Finals. The Warriors beat the shorthanded Spurs 136-100 in Game 2 on Tuesday and can take a 3-0 series lead Saturday.