Von Miller says Peyton Manning almost got him sent home from game for clubbing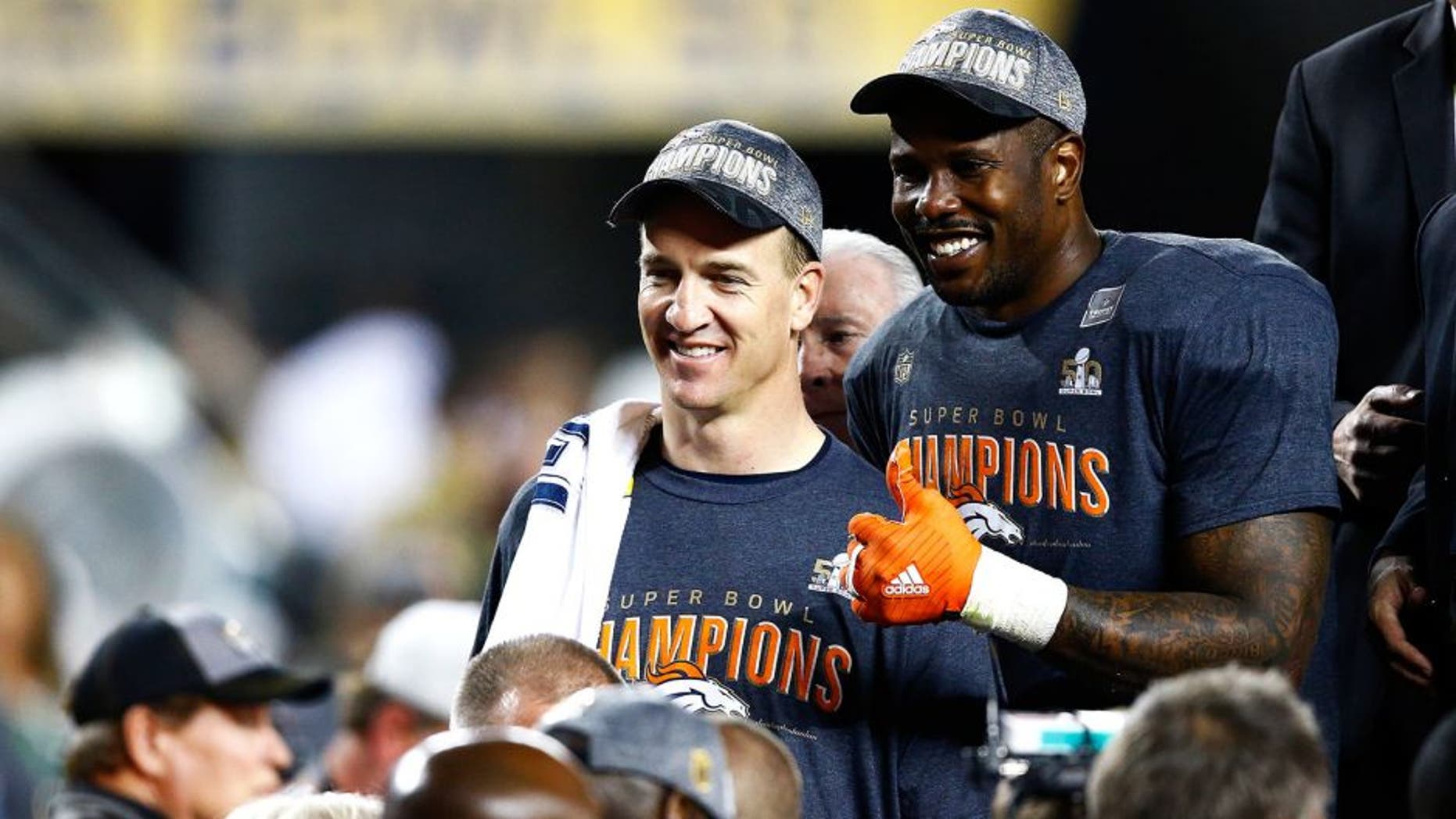 Despite helping him win his second Super Bowl title, it looks like Von Miller wasn't always on the best terms with Peyton Manning.
Miller told Sports Illustrated that late in the 2013 season, he and a few teammates went out to some clubs and broke curfew the night before a game. Miller said then-Broncos head coach John Fox lit into the players the next day during a team meeting, prompting Manning to say they should be sent home on the next flight.
Fox opted against Manning's suggestion, letting them face the Texans in a Week 16 matchup. Maybe Fox should have heeded The Sheriff's advice. Denver did go on to beat Houston 37-13, but Miller suffered a torn ACL in the game, forcing him to miss the rest of the season.