Von Miller admits he never realized his Super Bowl 50 helmet was stolen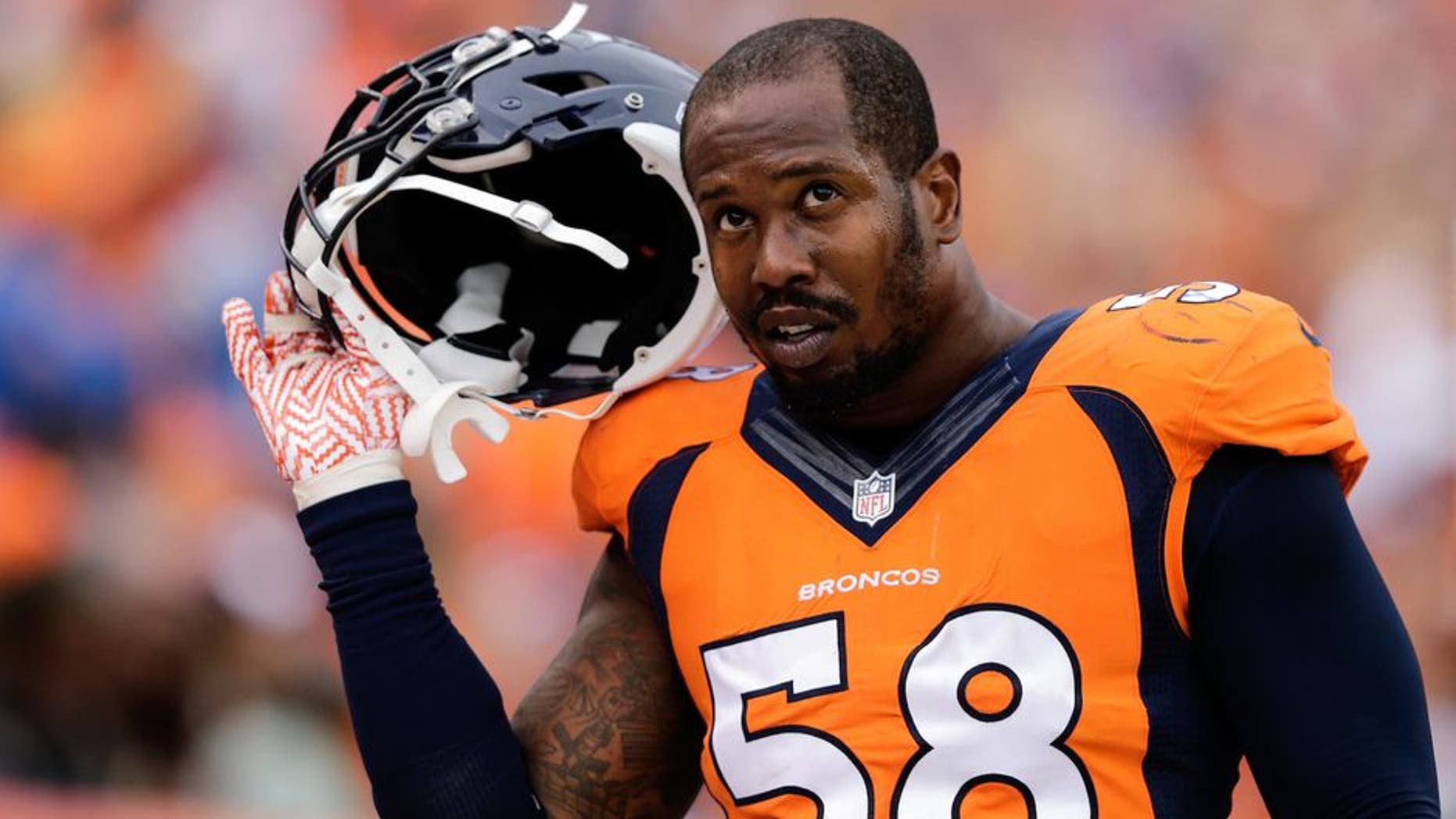 "I didn't even know my helmet was missing. That's how crazy last year was," Miller said Tuesday. "But we had the best of the best, the finest investigators on the whole ordeal. They were able to find Tom's jersey, and they were able to find my helmet, as well. Hats off to those guys."
"It's here in Denver, but I just haven't had time to go over and get it," he said. "But the helmet is here, and as long as it's close, they've got it."