Villanova rolls past Pace in exhibition game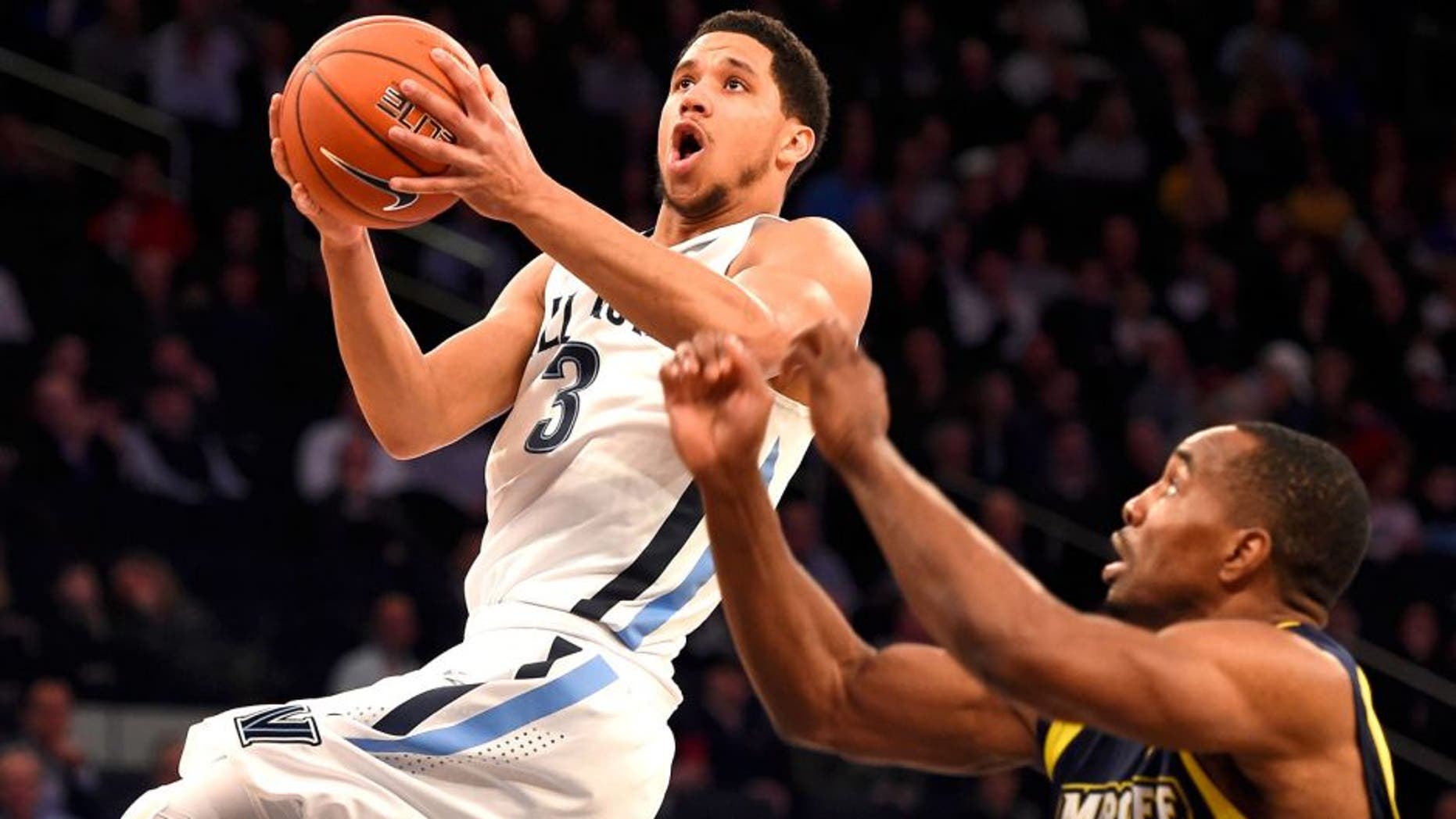 Josh Hart scored all 11 of his points in the first half. Robert Deutsch
Jalen Brunson led all scorers and Daniel Ochefu recorded a double-double in Villanova's 80-45 exhibition win over Pace University (New York) on Sunday afternoon in Philadelphia.
Brunson scored 13 points, followed by Josh Hart and Ryan Arcidiacono, who added 11 apiece. Mikal Bridges posted 10 points off the bench, while Ochefu ended with 10 points and 12 boards.
The Wildcats trailed the Division II program by eight early on, but wrestled away the lead with under eight minutes to play in the first half. Villanova led by as many as 37.
"I really didn't think it was so much a slow start on our part as it was us not really knowing what they were going to do," Villanova head coach Jay Wright said after the game. "They came out and ran a spread offense, a Princeton style, and they were taking advantage of our bigs by bringing them away from the basket.
"Once Daniel got used to how they were playing, we were good. If you remember we took Daniel out there and spoke to him. When he came back in I thought he really got us going defensively. He kind of set the tone defensively."
Villanova is back in actionVillanova is back in action on Friday in the regular season opener against Fairleigh Dickinson.