Vikings sign veteran Long, place Smith on IR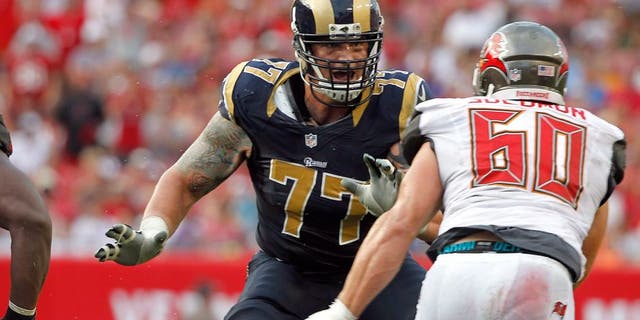 The Minnesota Vikings are reuniting quarterback Sam Bradford and offensive tackle Jake Long.
The Vikings signed Long on Tuesday after placing right tackle Andre Smith on injured reserve, bringing in a former star who has played in just 11 games over the last two seasons to help supplement their ailing offensive line.
Smith is set to undergo surgery to repair a triceps injury, and is expected to miss the rest of the season.
Long and Bradford played together for the St. Louis Rams in 2013, while the veteran tackle played under Vikings offensive line coach Tony Sparano from 2008-11.
Sparano was the Miami Dolphins' head coach at the height of Long's career, when he made the Pro Bowl four times consecutively, before a series of bicep and knee injuries threatened to derail the 31-year-old's career.
Smith is the second member of the Vikings' offensive line to be placed on injured reserve in recent weeks, joining left tackle Matt Kalil.
The Vikings retooled their line over the summer, signing Smith and left guard Alex Boone, while cutting veteran center John Sullivan.