Vikings' Kendricks named NFC Defensive Player of the Week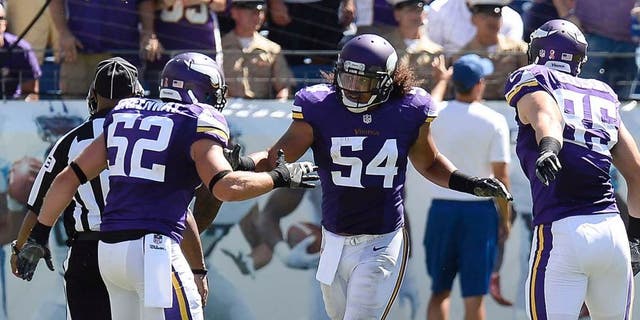 Second-year Minnesota Vikings linebacker Eric Kendricks was named the NFC Defensive Player of the Week on Wednesday after snapping up his first career interception in a win over the Tennessee Titans on Sunday.
Kendricks intercepted Titans quarterback Marcus Mariota with less than two minutes remaining in the third quarter, snapping up an errant throw after defensive end Everson Griffen pressured Mariota and returning it 77 yards to the end zone.
He also registered seven tackles (five solo) against Tennessee.
A second-round pick of the Vikings in 2015, Kendricks became the first rookie to lead the team in tackles since 1961, racking up 105, and is the eighth member of the team to win an NFC Player of the Week award under head coach Mike Zimmer.