Vikings coach Mike Zimmer undergoes eighth eye surgery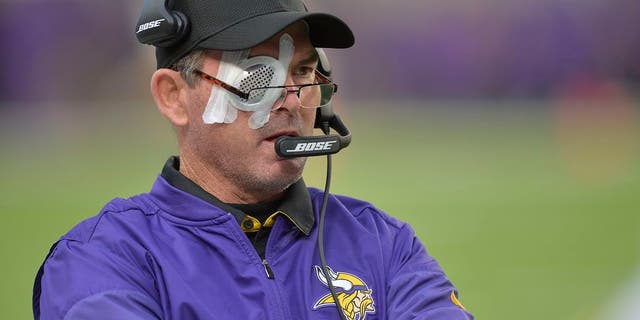 Minnesota Vikings head coach Mike Zimmer had another procedure on his right eye less than a year after suffering a detached retina that forced him to miss a game last season.
Zimmer told ESPN that he underwent his eighth procedure on his eye last week, nearly seven months after having his first surgery following the Vikings' loss to the Bears last Oct. 31. The emergency procedure forced Zimmer to miss Minnesotas game against the Cowboys on Dec. 1, but he was back on the sidelines wearing a patch over his right eye for the Vikings subsequent game against the Jaguars.
Zimmer, who was hosting a football camp for charity Saturday, said he hopes this latest operation, during which doctors removed an oil bubble from his eye and inserted a gas bubble, will be the final one but added, Ive thought that before.