Vegas sportsbook takes $623K bet on the Panthers money line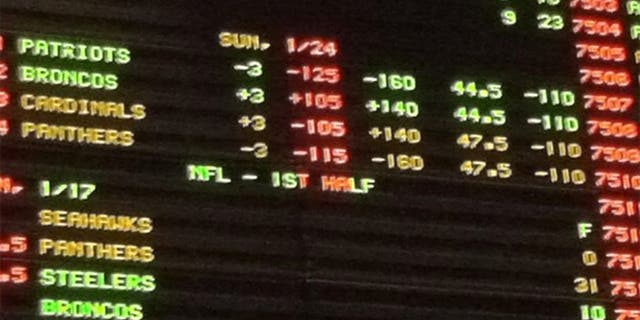 NEWYou can now listen to Fox News articles!
You want to bet the Super Bowl? You better come strong because this is the biggest sporting event of the year.
However, for Las Vegas sportsbooks, the big game has turned into a big issue as vegasinsider.com reports that money has poured in on the Carolina Panthers since the latter opened as a four-point favorite over the Denver Broncos on Sunday. The line is starting to creep up in most places, but that hasn't stopped one person from putting down some serious cash.
Nick Bogdanovich, the head oddsmaker for William Hill sports books, said that they took a $623,000 bet on the Panthers money line at -190 and moved to -200. What's the payoff for winning that wager?
A cool $327,894, daddy-o.
If bets like that continue to come in, expect that line to rise fast.