US soccer star's 'My Other Team Is Mexico' ad kicks up outrage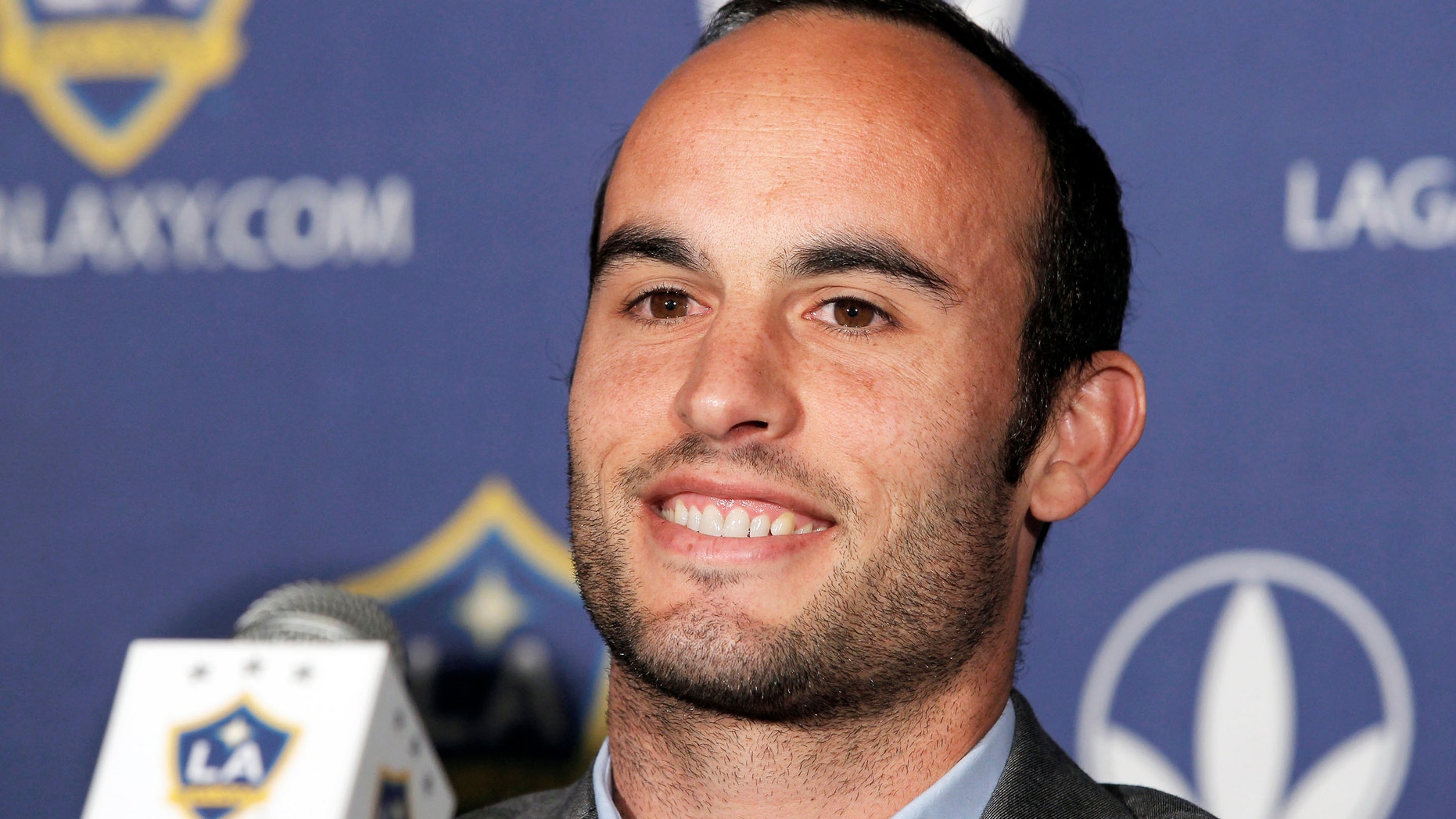 An American soccer star is attracting criticism – from fans and former teammates alike -- for appearing in a Wells Fargo ad that encourages U.S. fans to root for Mexico in the World Cup.
Landon Donovan, a 36-year-old native Californian who starred on the U.S. men's national team and played for Major League Soccer's Los Angeles Galaxy and other clubs, is shown in Twitter posts on behalf of the bank, holding a scarf that reads, "My Other Team is Mexico."
"USA fans, our team may not be in Russia, but our neighbors to the south are. So join me and their proud #sponsor @WellsFargo to cheer on our other team, Mexico," Donovan writes in the Twitter message.
Because the U.S. men's team failed to qualify for the 2018 FIFA World Cup, which is underway in Russia, many soccer fans in the U.S. have been debating whether to root for another country's team, or remain neutral until the U.S. qualifies for a future World Cup tournament.
But one thing became clear after Donovan's Wells Fargo ad appeared Saturday: Many American players and fans disagreed with the option of rooting for Mexico – the national club that has arguably been Team USA's fiercest rival on the pitch over the years.
"Nah man!!!," tweeted former American soccer star Cobi Jones, a native of Michigan who was injured by a head butt from Mexico's Rafa Marquez in 2002. "Mexico is not 'my team.'"
Taylor Twellman, a former U.S. player who now works for ESPN, tweeted he would "rather cut off my toe" than cheer for Mexico, the Washington Post reported.
Donovan apparently realized that the ad had struck a nerve. On Sunday he posted a "follow-up" message to explain why he appeared in the ad – and also reaffirmed his loyalty to the U.S.
"(M)y heart bleeds red, white and blue and no one should ever question my allegiance to and support of US Soccer and all of its national teams," the post reads.
Aside from a possible financial incentive from Wells Fargo, Donovan's participation in the ad may have been spurred in part by the fact that his most recent club has been Leon, of Mexico's Liga MX.
Ironically, Leon announced Sunday – one day after the Wells Fargo ad appeared – that it and Donovan have parted ways.