US defender Clarence Goodson looks to return to World Cup with greater role 4 years later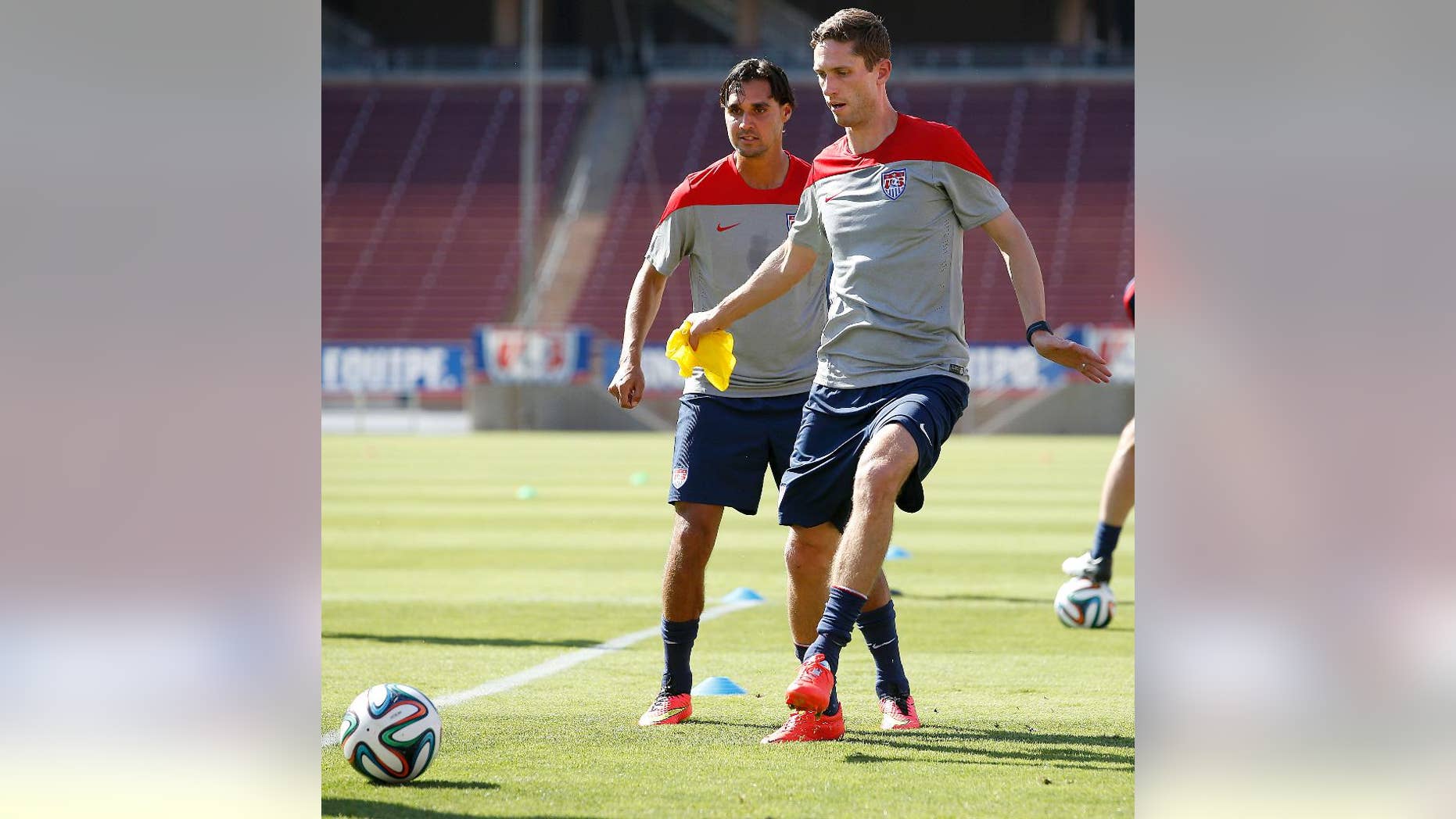 STANFORD, Calif. – Clarence Goodson led the U.S. soccer team onto the Stanford Stadium field for Day 1 of World Cup training, about 20 paces ahead of teammates.
Goodson might not have covered the most miles to join the U.S. World Cup training camp this week. After all, he plays for the San Jose Earthquakes some 20 minutes down the freeway from Stanford University.
Yet Goodson was a member of the 2010 U.S. World Cup team, and the 6-foot-4 defender is hoping that experience will help him earn a trip to Brazil next month.
The competition at his position is stiff, given that coach Jurgen Klinsmann's preliminary 30-player roster features 11 defenders. He must trim the roster to 23 by June 2.
Goodson is among the more experienced American players, with 46 international appearances.