Unconventional Haley brushes off critics; Steelers offensive coordinator searches for balance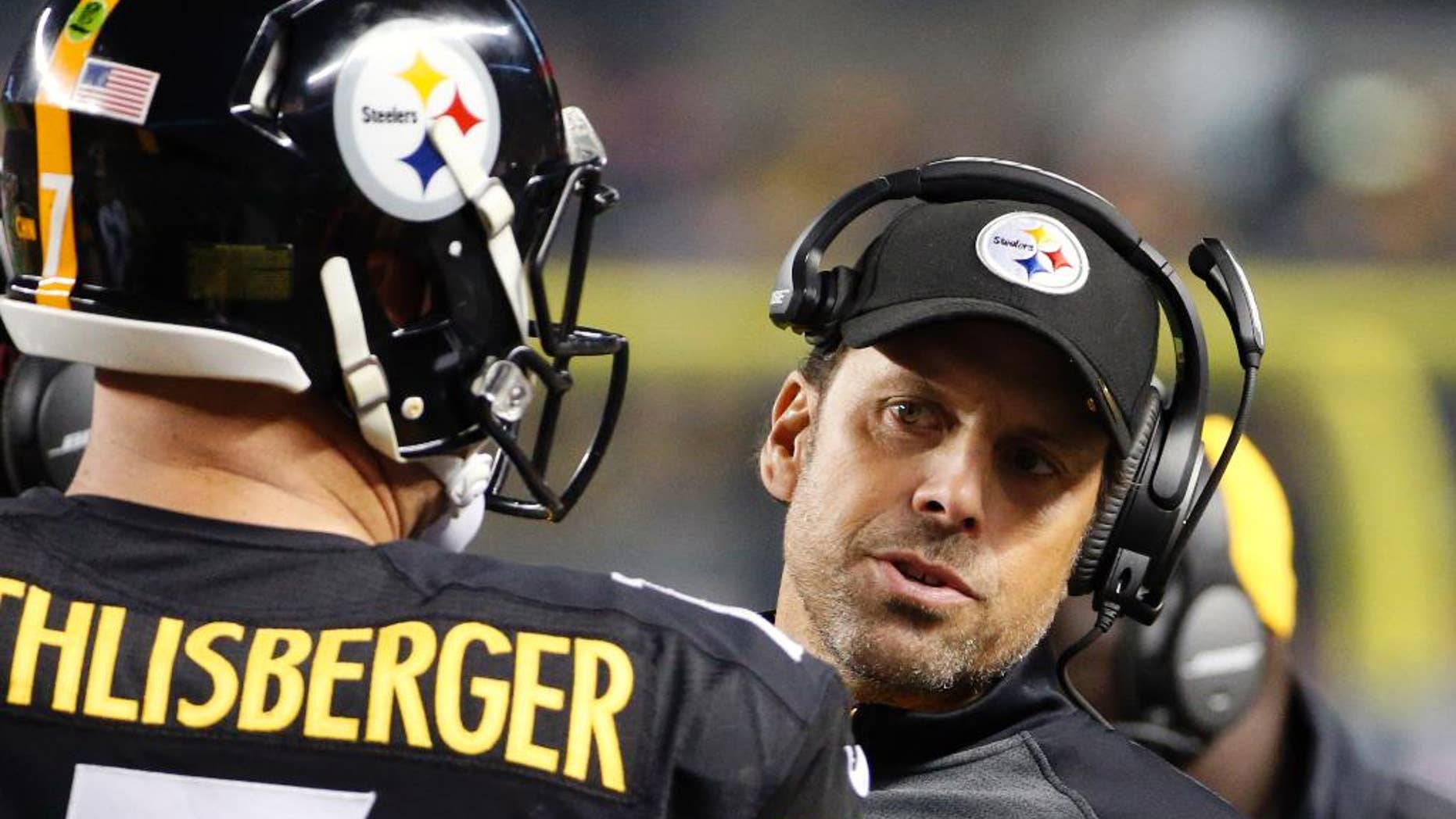 PITTSBURGH – Offensive coordinator Todd Haley says the Steelers have the most balanced attack he's ever been around.
Pittsburgh ranks in the top 10 in total yards, yards rushing and yards passing heading into Sunday's game against Indianapolis. Haley says his group remains a work in progress outside of quarterback Ben Roethlisberger, wide receiver Antonio Brown and running back Le'Veon Bell.
Haley has no problem tinkering with the lineup and the game plan. One week he'll rely on the run. The next he'll ask Roethlisberger to win it throwing the ball. Haley says he believes the Steelers have to run and pass effectively to win, they just might not have to do it in the same game.
___
AP NFL website: www.pro32.ap.org and www.twitter.com/AP_NFL