UFC's Ronda Rousey Adds Another Blockbuster Role, Stirs Debate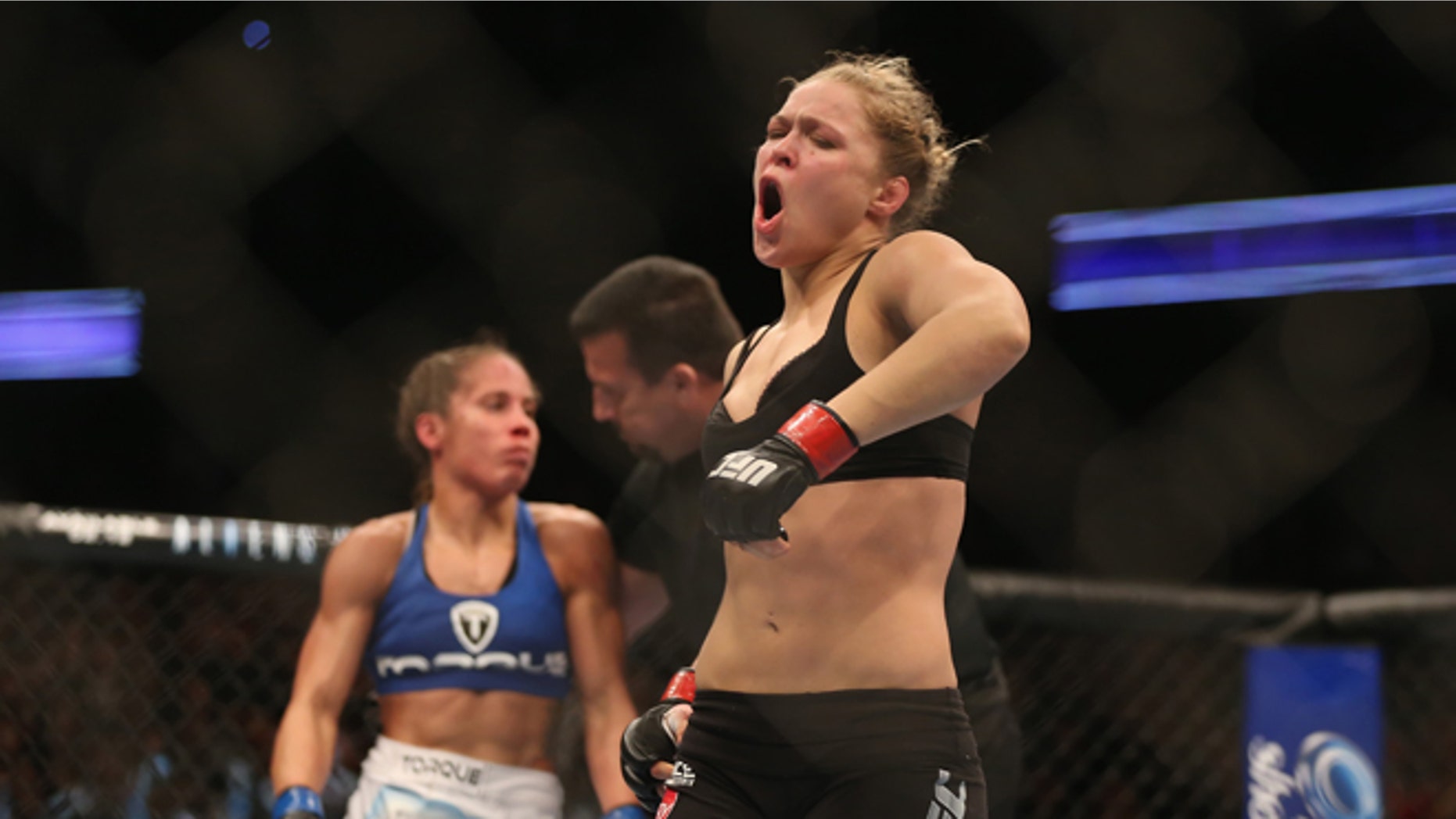 Just a few weeks ago, Sylvester Stallone tweeted that UFC bantamweight women's champion Ronda Rousey would be in his new "Expendables" movie.
Rousey said then it would not interfere with her upcoming fight in December with Miesha Tate.
Now, Dwayne "The Rock" Johnson is confirming what the MMA media had speculated about for weeks – Rousey is joining the cast of the "Fast & Furious 7."
"My fam @UFC Champ @RondaRousey joins me in FAST & FURIOUS 7!" Johnson tweeted on Friday.
Johnson posted a picture of Rousey wearing the actor and pro-wrestler's WWE championship belt.
The sixth installment of the franchise featured former MMA fighter and crossover star Gina Carano, who left fighting for Hollywood.
The movie news has left fans and analysts questioning whether Rousey is dedicated to fighting, or just angling to capitalize on her fame.
Message boards began heating up after Rousey told MMAJunkie.com that she possibly had only two years left in the fight game.
"I said from the beginning that I work in quadrennials," Rousey told MMAjunkie.com. "I do four-year cycles. I think I've got two years left in me, realistically, if I'm going to do this like an Olympic run."
She added: "I think one profession has a much-longer shelf life than the other."
The issue took off on social media, prompting Rousey to respond via Twitter this weekend.
"To everyone giving me sh** for "hypothetically retiring" someday-ill retire when I feel like my mark has been made and Im ready to make babies," she tweeted.  "Have a great time spending the rest of your day seething over my options and choices."
After addressing her detractors, Rousey thanked her supporters.
Follow Victor Garcia on Twitter @MrVicGarcia
Follow us on twitter.com/foxnewslatino
Like us at facebook.com/foxnewslatino